Jazz Greats Concert Series Starts at Sound Bites Grill This Weekend
On Friday, Sept 22, at its Sedona Winefest Kick Off Party, Sound Bites Grill in Sedona launches its Jazz Greats Concert Series featuring #1 Billboard Jazz Artist Will Donato.
The concert series will run through mid-November with Jazz artists JJ Sansaverino, Steve Oliver, Adam Hawley, Dee Lucas, and Blake Aaron. Visit Sound Bites Grill calendar online to view dates.
Wine and Jazz enthusiasts will enjoy an evening of food, fun and music at the Kickoff Party. The evening features wine tasting from 3 Arizona wineries, dinner, live music and dancing. Keep the commemorative Sedona Winefest wine glass.
Delivering electrifying musical performances that will have you tapping your toes and snapping your fingers, saxophonist extraordinaire Will Donato performs with Edie Reddick and his band on Friday, September 22, from 6 to 9 p.m. and jazz impresario Blake Aaron with special guest Michael Paul performs on Saturday, September 23, from 7 to 9 p.m.
The soulful tones of Will Donato's saxophone will transport you to a world where melodies flow like fine wine. With a career spanning over three decades, Donato is a maestro of the jazz scene.
His artistry has graced stages worldwide, earning him legions of dedicated fans. Known for his impeccable technique and magnetic stage presence, this #1 Billboard recording artist will deliver an unforgettable performance at the Sedona Winefest Opening Party.
Donato's music is a blend of contemporary jazz with a dash of funk and a whole lot of heart. His melodies have a way of wrapping themselves around your soul, making you feel like you're at the center of a jazzy masterpiece.
The jazz greats series continues Saturday night with the one and only Blake Aaron with special guest Michael Paul.
This virtuoso guitarist, with two #1 Billboard singles is a true trailblazer in the contemporary jazz scene.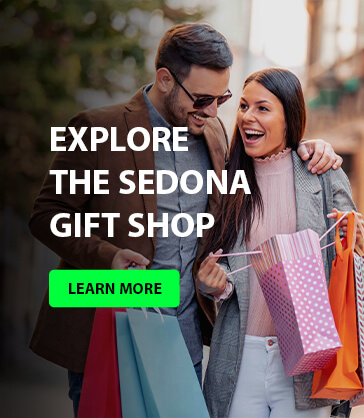 Known for his fiery fretwork and charismatic stage presence, Aaron has a knack for making his guitar sing with emotion and soul. His performances are a fusion of jazz, funk, and R&B, guaranteed to get your feet moving and your heart racing.
Blake Aaron's musical journey has taken him to international acclaim, sharing the stage with legends like B.B. King and Carlos Santana. Now, he brings his electrifying talent to Sedona for an intimate night of jazz performed on the state-of-the-arts Sound Bites Grill Celebrity Showroom Stage, it's a musical experience you won't want to miss.
Located in the heart of Sedona, Sound Bites Grill is the perfect backdrop for this jazzy extravaganza. Known for its exquisite cuisine and dedication to live music, this venue has become a hub for music lovers and food enthusiasts alike. The supper club's warm and inviting ambiance, paired with its exceptional menu, creates the ideal setting for a memorable night out.
Kick off the Jazz Concert Greats Series in style. Get ready to groove, sip, and savor the magic of jazz with jazz greats Will Donato and Blake Aaron. It's going to be a cool, unforgettable weekend of music and good vibes.
Doors open at 6 p.m., for the Winefest Kick Off Party with complimentary wine tasting from 3 Arizona Wineries from 6-8 p.m. There will be a gourmet dinner served from 6:00 – 8:00 p.m.
Tickets for the September kickoff party are $99 per person including dinner, wine tasting, gratuity, and music. Tickets are available on their website.
Adam Hawley, Steve Oliver, Dee Lucas, Blake Aaron and JJ Sansaverino tickets may be purchased at www.soundbitesgrill.com
Sound Bites Grill is located at the Shops at Piñon Point adjacent to the Hyatt Vacation Club in Sedona. For more information, please visit 
SoundBitesGrill.com
 or call 928 282 2713. Tickets can be purchased via their Website.