Sedona AZ (March 27, 2012) – Keep Sedona Beautiful presented the sixth Norman B. Herkenham Award to Jason Lavelle on Saturday, March 23rd at its 33rd Annual Native Plant Workshop. This award is given to people, businesses, or organizations that further the education and implementation of native plant landscaping. While the Native Plant Workshop was originally created in 1978 by the late Maleese Black, one of the founders of Keep Sedona Beautiful, Norm Herkenham ran the workshops over the next 20 years. He served as President of Keep Sedona Beautiful from 1984-85, and worked with Friends of the Forest when they first organized. He is known as the "Father of the Sedona Trail System" and was the first recipient of the Award.
Jason Lavelle was born and raised in a rural community near Lincoln, NE. Enthusiasm for native flora was instilled in him by his mother, who was active in native prairie conservation and reclamation. Jason studied at the University of Nebraska with a focus in molecular and cell biology. In 1997 he moved to Flagstaff, AZ where he was employed by Flagstaff Native Plant and Seed. He continued his introduction to the plant communities of Northern Arizona with Villegas Landscaping in Sedona, until finding, in 1999, his current position with Arizona Botanical Gardens in Clarkdale.
Jason attained his nurseryman certification through the AZ Nursery Association and manages the nursery at AZ Botanical Gardens, where together they promote xeriscape landscaping and provide a source for native and adaptive plants for the area. Jason has lectured on these topics in association with KSB and the Yavapai County Master Gardeners. He continues to give presentations in the community with special authority on cacti and succulents. He also has contributed to the suggested landscape plant lists for Clarkdale and Sedona and enjoys helping people with landscape design and plant selection. Continued acquisition of knowledge in plant identification, uses, and herbal medicine are among Jason's favorite hobbies. Most of his free time is spent camping, hiking, and exploring the beautiful Arizona wild.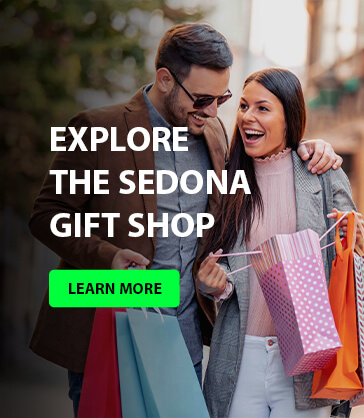 Dedicated to "Preserving the Wonder" of Sedona and surrounds, KSB's educational and advocacy activities and goals range from land preservation to litter lifting. Now celebrating its fortieth year, noteworthy accomplishments include: leading the effort to secure several millions of dollars in funding to purchase over 500 acres of unique and sensitive lands to add to the Coconino National Forest, bringing authorities to the area to educate our community on pertinent nature and conservation issues, and managing its famous corps of Litter Lifters, a dedicated group of volunteers who clean up litter from more than 65 miles of streets and roads in the area. KSB's Sedona Capture the Wonder Photo Contest is an online international contest in support of KSB's ongoing efforts to spearhead the establishment of a designated National Scenic Area within the Coconino National Forest to protect public lands from being traded for development. For more information on KSB go to www.keepsedonabeautiful.org or call 928-282-4938.