By Anne Marie Mackler, Development Director
Sedona AZ (February 15, 2019) –
February is a perfect time to remember the value of libraries and to support the one you love the most: Sedona Public Library. "Show your love" by using, promoting and contributing to the Library. Here are 28 tips, one for each day of the month.
Use Our Services: We have many, but there are several you might not know.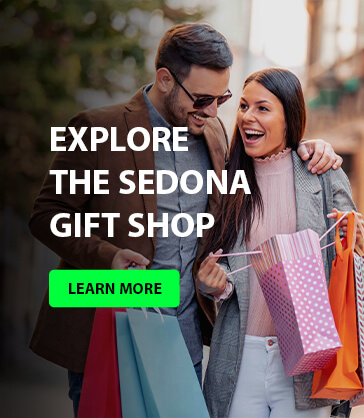 Going on vacation? Lighten your suitcase and download a book.
Need a room for a club meeting? We've got you covered at the best rates in town.
Take a walk down memory lane with easy access to microfilm copies of Sedona Red Rock News going way back.
Do you commute? Ease the headache of heavy traffic while listening to a favorite novel or author.
Borrow a romantic comedy, and watch it with your honey, in Spanish or English.
Speaking of romance, plan an affordable date with that special someone. Stroll through local artist Mike Medow's "Whimsical Village," then enjoy Northern Arizona Watercolor Society's art show. Next, take a selfie with T-Rex and finally, watch a movie like Bohemian Rhapsody or The Wife. All for free!
Need to chill? Sit at our community jigsaw puzzle – how many pieces can you find?
When the kids are driving you crazy, plan a family afternoon. Begin at Sunset Park and follow the StoryWalk path, then head to the Library where the kids can play games and you can catch up on your reading.
Behind on your New Year's resolution? Remember, you can learn a new language with our online software.
Enjoy reading national newspapers in print? Consider getting comfy with the New York Times or Wall Street Journal.
Promote: We're a small town, and word of mouth is vital to spreading good news.
Come in and get to know us, take a tour, ask a hard question, then tell your friends what you learned.
Make our day! When you're here, tell us why you love the Library or how we've helped you out.
We like you! Like us back on Facebook, and share posts about our programs, and then share again. What's not to like?
Talk is cheap! Tell friends and new neighbors about the free services you've used, and what programs you attended.
Write a letter to the editor about the many ways our services made a difference in your life.
Visit sedonalibrary.org and sign up for our e-newsletter, it's mobile friendly!
Contribute: We're unusual amongst libraries as we're a 501c3, dependent on your support, and there are many ways to show your love.
It's easy to donate at sedonalibrary.org/donate.
Love our magazine section? Why not donate the subscription cost for your favorites?
Honor your loved ones by donating leaves for our Grandchildren's Tree.
Want to love us forever? You can. Remember us in your estate plan.
Buy baguettes at Wildflower of Sedona because a portion of proceeds come to the Library.
Are you a local business that would like to offer a portion of your proceeds to the Library? Give me a call.
Love us monthly! Recurring gifts are a sustainable way to support our free services and programs.
Put your name on it! Join the donors listed outside our entryway.
Ask your employer about matching charitable gifts and make us the recipient.
Shop at the Friends Used Book Store – their mission is to support us, so buy a book or two.
Drop a fiver in one of our donation boxes.
Oh, and librarians and volunteers? They love chocolate.