Sedona AZ (August 29, 2014) –  How many people who live in or visit Sedona would you say love the Beatles and the music of the 60's and 70's?
 If you are of the Baby Boomer generation or a young person lucky enough to have parents who played the music of their era while you were growing up, there is a band coming up the ramp in Sedona that is capturing the hearts and ears of those who love great harmonies; dancing; and original rock 'n' roll.
 The band is called Green Light, and no doubt they are shining it as bright as they can as they bring their new music to the generation they represent.
  On Friday, August 29, 8 p.m. show time, Green Light will perform live at the Hoppy Grape Lounge in West Sedona.
 Founded by Sedonans Tommy Acosta and Chicky Brooklyn, with fellow Sedona musicians Uncle Marc Wolin, Robin Miller and Eddy Baratinni, this band is bringing back the joy of Baby Boomer music; fresh, new, as if their generation remains still at the forefront of what's cool.
 "We, our generation, changed everything," said Acosta, who plays bass, writes and sings. "It was like the world was black and white and suddenly turned color when rock 'n' roll hit the scene. When the Beatles took the world stage, the planet awoke and music led the way."
 Brooklyn, who plays rhythm guitar, writes and sings, believes Green Light carries the music of their generation forward.
 "We're still here," he said. "We play the music our generation missed while growing up. Our songs bring us back from the past and into the now. It makes no difference which generation you come from. Our music crosses them all."
 When they play, people dance. What makes it even more fun is people sing along with the choruses while dancing away. Such are the songs that they stick in your head long after you're gone.
 "People tell me they fall asleep with our songs playing in their heads," Acosta said. 'That's a good thing. A song is a song and that's what gets us going when we play. We get romantic. We rock. We have fun and that's the bottom line.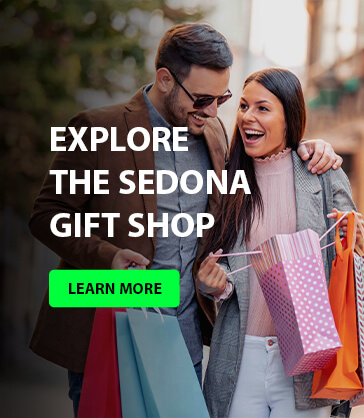 With Baratinni on drums, Miller on lead and vocals and Wolin on trombone, vocals and keys, Green Light delivers a rock solid and virtuoso performance. At any moment one of their songs can turn into an extended jam, drawing other musicians like saxophonists Mike Reed and Lee Sullivan or master guitarist J.R. Robusto to join in.
"Wherever we go on stage, so does the audience," Brooklyn said. "There are some dancers that come regularly to our gigs that themselves are a show to watch. For us, nothing compares to rocking to a full dance floor." 
The Hoppy Grape Lounge in West Sedona on S.R. 89A has become one of Sedona's top-musical venues. Featuring some of the best wines and beer available, this club has fabulous outdoor seating, water features, a nice dance floor, tapas and a very cool atmosphere. Located directly across the street from the Circle K.
To learn more about Green Light visit greenlightrocks.com.