"Oh, Danny Boy,
The pipes the pipes are streamin'…"
Prescott AZ (March 4, 2021) – No one is thrilled about the prospect of a pandemically-restricted St. Patrick's Day. But when winter recedes and your Celtic roots come calling, Yavapai College Performing Arts Center has tonic for your soul. Rhythm of the Dance – that rousing, vibrant Irish origin story told in dance and song – returns for a live-streamed encore performance, March 6 – 20 on the YCPAC website. (www.ycpac.com)
Created and staged by the National Dance Company of Ireland, Rhythm of the Dance is a two-hour dance and music extravaganza, reliving the odyssey of the Irish Celts. This vividly imagined show marries traditional dance and music with the latest stagecraft to tell the thousand-year-old story of the Ancient Celts and how they became the Irish people of today.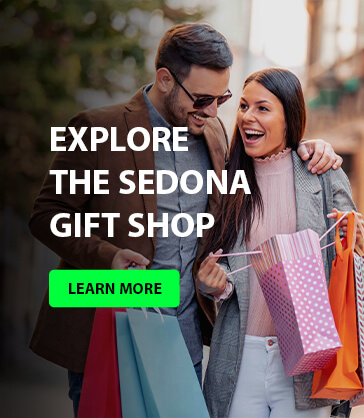 In the tradition of classic Irish shows like Riverdance and Michael Flatley's Lord of the Dance, Rhythm of the Dance was originally composed for a three-week performance run some twenty years ago. But the show's deft blend of mythology, music and dance captured the hearts of audiences in a unique and powerful way. Rhythm of the Dance has since performed in 50 countries –– including triumphant Prescott appearances in 2017 and 2020 – to the delight of more than 7 million fans.
Rhythm of the Dance tells a story as only the Irish can tell it: with wistful flutes, sawing fiddles, Bodhran drums and Uilleann Pipes. The show's twenty-two-member ensemble makes Ireland's hardscrabble saga of struggle, conquest, suffering and triumph come alive though the lilting tones of tenor voices and the athletic grace of step dancers. These elements combine to create a powerful evening that informs and inspires as it entertains.
YCPAC is hosting the livestreamed event on the virtual platform WatchLive. Viewers may simply visit the YCPAC website (www.ycpac.com) to buy a ticket. After their ticket purchase, they will receive an email confirmation from WatchLive, with a link allowing them to watch the performance any time between March 6 and March 20.
Tickets for Rhythm of the Dance are $20, and may be purchased at the Yavapai College Performing Arts Center website, www.ycpac.com. For more information, please call the Yavapai College Performing Arts Center Ticket Office at: (928) 776.2000.