Sedona AZ (August 8, 2015) The first Fox News debate wasn't about Trump vs. the other nine debaters. It was Trump vs. the Republican establishment and the Conservative talking heads it controls – Fox anchors Bret Baier, Megyn Kelly and Chris Wallace. 
Right from Jump Street they launched the attack when Fox moderator Bret Baier asked the debaters to raise their hand if they would not pledge to
support and not run against the chosen candidate.
There was an audible gasp in the audience when the loaded question was asked.
The first punch wasn't a jab or a feint. It was a full-weighted right hand to the Trump's jaw thrown with ill-intention by the Fox inquisitor at the bell. It was a total set up.
Trump was cornered. If he did not raise his hand he would look like a coward. If he did he would be looked upon as a traitor to the party.
It was the kind of thing a small-town newspaper would do to a candidate they didn't like in a close election the day before the voting starts, smacking him with a vicious editorial and not giving the victim a chance to respond.
It was dirty. Nasty — a stroke of genius on the part of those who set the question up.
If the gambit worked the audience would hate him and discount anything else Trump would say for the rest of the debate, hopefully forever.
Trump did not go down.
He wobbled. But that was the best punch they threw all night and he shook it off.
Trump, faking cool and composed, smiling, explained it was a matter of respect whether he would support a candidate or not. He stuck to his guns.
"I must say I have to respect the person if it's not me," he said, affirming his rock-solid intention to win.
The media did not pick up on the caveat. Some in the audience did, enough to give him time to rest on the ropes.
Then Kelly tried to whack him with accusations he mistreats women and calls them names.
Trump parries by making a joke about it being only Rosie O'Donnell he calls names, much to the delight of the crowd and Kelly's chagrin.
"I've been attacked by so many people. Frankly, I don't have time for political correctness," he says, which gets another rise from the crowd. He makes it clear the country is losing and has no time for political correctness either.
Then he takes a shot across the bow at Kelly, letting her know she's not being nice to him and if he wished he would not be nice to her either. He must have changed his mind considering his recent claim that "She had blood in her eyes or wherever" when she came at him.
At this point in the debate Trump does not consider any of the debaters his adversary. Rather, the moderators became the opponent. They disrespected him and now it's time for them to pay.
Wallace takes his shot.  He brings up Trump's comment on the Mexican Government sending its undesirables to America and mentions Bush's disparaging remarks about Trump's comment. He orders Trump to face Bush and directly respond to Bush's comments, hoping to get them into a fight.
Trump sidesteps and zooms in on Wallace.
"If it weren't for me you wouldn't even be talking about it, Chris," Trump chides. Then he goes on to pontificate the percieved-dire necessity for the wall, which scores more points as the audience eats it up.
Bret comes at him again. He throws a stiff jab at Trump, questioning the billionaire's Conservative credentials because of his financial support for Democrats in the past. Again, Trump uses the question to push his agenda.
"When they call I give," he said, making clear that he gives cash to both sides of the aisle and that he receives respect in return. He finishes by revealing he has given contributions to most everyone on stage with him, further cementing his point.
Wallace steps in and throws a last-gasp right hook, bringing up Trump's bankruptcies and the loss of billions by investors, insinuating Trump's track record is an indication Trump could bankrupt the country should he be elected.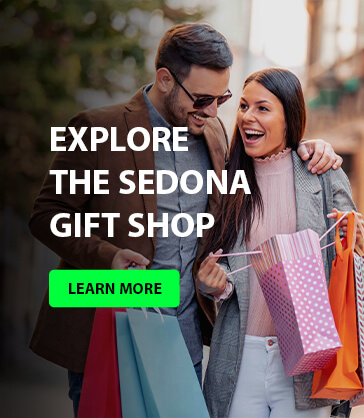 Trump uses the question as an opening to cow Wallace once and for all.
"You are out of touch," Trump says to Wallace at the end of his tirade on his right to use the country's laws to continue providing value for all, educating Wallace on how the big boys in finance play. A cut-away to Wallace's face reveals a very stunned and humbled Fox commentator.
The three Fox inquisitors did their very best to trip up and discredit Trump but by the end of the debate they had failed miserably.
The moderators believed their bully pulpit would protect them from Trump and ensure obedience by the others but Trump saw right through their strategy and turned the tables.
Trump took on the illusionary authority figures. There were two debates: the one between the candidates and the one between Trump and Republican establishment Fox mouthpieces.
He took no guff from them. He put them in their place with well-aimed barbs, saving one for Rand Paul when Paul took a shot at him.
"You are having a hard time tonight," he said to the shrinking candidate, who appeared to be on the edge of hysteria through most of the debate.
No matter how hard the moderators tried to mad dog the other candidates to attack Trump, they couldn't, except for poor Paul, who got minced.
Neither Christy nor Bush dared throw a punch. Neither did most of the others. They knew better, grateful that Trump was the real target of the Fox moderators and intelligent enough not to risk humiliation from a Trump retaliation.
And poor Megyn, she thought she had him with the misogyny question but instead he turned the tables. Boom! People were laughing at her. You could see it in her face after a replay. She knew she was trumped. Then she gets insulted a few days later for her obvious prejudice and feeble attempt to take him down.
We can expect to see more of the same attacks and aspersions thrown at Trump as the Republican political establishment becomes ever more fearful of this flamboyant-political anomaly threatening to tear their fiefdom apart.
All Republicans are not necessarily hard-core Conservatives and the landscape is changing as more and more mainstream Republicans come to grips with the realities of today's world — like the value of medical marijuana and protecting the environment; alternative medicine and holistic approaches; caring for those less fortunate.
Trump has his finger on their pulse and this is why those who pull the party's strings have to take him down once and for all now before it's too late.
Trump can't be bought.
Trump can't be controlled.
Trump can't be intimidated.
They got a problem.