(May 7, 2013) 
The reason it is taking the Jodi Arias jury so long to come to a verdict is there is so much conviction on the part of the juror's themselves on what they believe happened the day Travis got killed. They are not willing to bend their principles. There is a faction that wants her dead and a faction that has reasonable doubt that are willing to stand by what they believe is right, no matter the pressure. Those seeking the death penalty will settle for nothing less than Murder 1. The "beyond–reasonable-doubters "will not agree to anything more than Murder 2. There is an impasse. The jurors are committed to doing what is right. Those who want a Murder 1 conviction know in their hearts she did it. Those who believe not enough evidence was presented to warrant a beyond-reasonable-doubt guilty verdict, will not in good conscience convict her of a crime that could lead to her execution.
Perhaps there is a piece of the puzzle missing. Something both the defense and prosecution missed.
Let's look at an alternate theory as to what may have transpired in the moments leading to Travis's death.
Jodi and Travis wanted one last fling before he takes off with the other girl. She gets there and they get it on. In the morning, there is tension as she realizes he's really going to leave her for the other woman. As he showers she decides to take more photos of him and he is pissed because he knows she's doing it to bug him and maybe show his friends the photos on the internet. They argue. He slumps to the bottom of the shower in exasperation. He warns not to take any more but she ignores him. She snaps "the" picture, the one of him looking really pissed, and he snaps. He jumps up from his sitting position to get the camera from her. He reaches out of the stall holding the side for balance. She pulls away and drops the camera on the bathroom floor. Ooops! He comes out and corners her. He curses and throws her to the floor. Before he could completely subdue her, she slips his grasp and starts to run down the hall. He is right behind her. She turns right, into the walk-in-closet heading for the gun on the shelf, a gun he and she secretly kept just for their safety. He knows she's going for it. He grabs the kitchen knife that was on the railing of the staircase leading to the kitchen downstairs. They had left it there so not to forget to bring it back down after using it to cut the rope they used the evening before in their BDS&M play. She runs out the other closet door that leads back into the bathroom. He runs back down the hall towards the bathroom holding the knife, cornering her. She screams and pulls the trigger as he lunges. The gun goes off sending the bullet into his jaw to the frontal right lobe of his brain. He drops the knife and goes into shock. Fueled by the adrenalin of what Jodi just did to his face, he goes after her again, in a rage. She scoops up the knife from the floor. He keeps trying to grab her as they move back down the hallway towards the staircase, Jodi backing up and Travis coming after her. She cuts his hands as he tries to grab her but he keeps coming. He tackles her and she lands on her back. He's on top. He's still trying to get the knife and she is stabbing him in the back, not being able to penetrate deeply because he's on top. She tries coming in from the side, plunges the knife with all she has and gets lucky, slipping the blade between his ribs and mortally wounding him. She drags herself out from under him. He manages to stand. She can't believe it. He staggers to the sink, bleeding out. She follows him. He lifts his head and sees in the mirror his blood-spattered reflection. He also sees death. Jodi is coming up behind him. She is crazed. She pulls his head back and he watches in horror as the knife cuts its deep path through his throat. He staggers from the sink holding his gaping wound, back into the hall where he falls dead on the rug.
Up until this point, this theory maintains plausibility but here is where we run into a wall if we continue to apply logic and reason.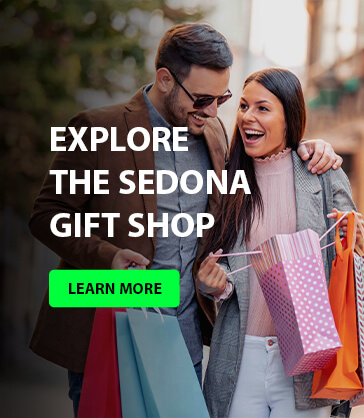 How did that tiny woman drag that big, bulky, naked, wet and blood-covered man across a rug, we're talking real deadweight here, into a bathroom at least 15-feet away and then stuff him into a sitting position in a tiny shower where he was found?
Visualize if you will, the angles and the amount of sheer strength she would have had to use to maintain the leverage to sit the victim up like that in the shower. She could not have gotten behind him and dragged him in by his shoulders because there was no room. She would have had to do it while bending over, his torso facing her. Her spine could not support his weight bent at that angle.
She had no clothes to grip. He was wet and slippery. How could someone of her weight and stature accomplish such a feat? Just doesn't make sense in the realm of physics.
Lifting or dragging, especially on a carpet, a wet, naked, heavy and unconscious body would be a task for two fully-grown men to accomplish. So how in carnation did she do that alone in the time indicated by the photo time stamps in the memory of the machine-washed camera?
This is the crucial factor no one looked at. Everything else can be explained by the prosecution or the defense to their benefit…but not this.
Ninjas anyone?