By Tommy Acosta
Sedona, AZ. — What a year. What a sad, sad year for so many. We lost relatives, friends, homes, our freedoms, our sense of well-being and peace of mind.
 A constantly mutating virus that continues to wreak havoc across the planet, weather gone wild, tornados decimating communities, floods, fires, riots and insurrections; criminals running rampant through stores, killings and muggings, rapes and murder abound, there almost seems to be no end to this plaque of calamities. As we stumble into 2022, it appears that things will only get worse.
For some, the damage has not just been physical but psychological as well. So many have come to live in fear, locked in their homes, afraid to go out and be infected, attacked or killed, by elements or people gone wild.
Suicides are up. People are at their wits end. Nothing but bad news everywhere.
Even those who thought they were protected from the killer virus now find that the protection they once thought they had, was an illusion.
Yes. An instability has descended upon humanity and the only recourse to retain mental stability during these stressful times, apparently, is to go deep inside one's consciousness and inoculate yourself against the fear.
For those who meditate, those who can observe their thoughts and reacting emotions to those thoughts, the impact of these ongoing catastrophes can be a lot less than that for those who cower in front of their televisions or media devices, immobilized by fear-primed news.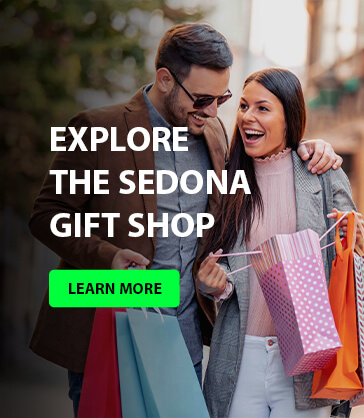 The trick is to be able to observe oneself reacting to the evolving bad news and allow those emotions to rise and subside under the watchful eye of a calm mind.
Sedona is full of teachers, groups and meditators that can suspend their emotional fear-fueled reactions and find peace in their stilled hearts.
That is why we see so many calm, unafraid and unmasked people in Sedona. They remain calm in the center of the tragic-news hurricane, observing the chaos twirl around them, untouched by the whirlwind of panic and fear that so many others, are.
One needs to ask themselves if it is possible to detach from the merry-go-round of intense fear-laden thoughts and find within a place where they can detox from the misery daily being fed to them through media outlets.
Breath. Lean back. Observe. Detach. Read books on meditation. Find a teacher in Sedona. Just type "Sedona Meditation" into your search engine and find an outlet or guide that works for you. Take the time to ease your mind.
And remember, sooner or later our transition from this physical plane to the spiritual will come. So, relax. We all have an expiration date. Change your perception and your emotions will follow. Fear will vanish.