Kahlil Gibran's The Prophet, The Pilgrim: Paulo Coehlo's Best Story, Landfill Harmonic, Plant Pure Nation, On Meditation 2, Ram Dass-Timothy Leary Documentary, Dying to Know, Among Highlights
Sedona AZ (April 9, 2015) – The second annual Illuminate Film Festival, May 27-31, will bring to screens 22 inspirational, thought-provoking films beginning with the Arizona premiere of the award-winning Emma Thompson-produced feature Sold, based on Patricia McCormick's best-selling novel, and closing with The Pilgrim: Paulo Coehlo's Best Story, a dramatic biopic depicting the rise of renowned Brazilian author Paulo Coelho, whose 25-year old spiritual classic The Alchemist still remains on the New York Times bestseller list.
During five days of life-affirming cinematic works that encourage audiences to ponder existence more deeply than their daily routines, audiences will experience:
• the long-awaited Southwest premiere of the breathtaking animated feature Kahlil Gibran's The Prophet. Written and directed by Roger Allers (The Lion King), the film stars Liam Neeson, Salma Hayek, Frank Langella, Alfred Molina, Quvenzhané Wallis and John Rhys-Davies. Gibran (1883-1931) is the world's third best-selling poet of all time behind Shakespeare and Taoism founder Laozi.
• the landmark film Landfill Harmonic, which was featured on 60 Minutes in 2013 and had its world premiere in March at SXSW 2015. Landfill Harmonic, a heartfelt, moving story of how instruments made from recycled trash bring hope to children whose futures are otherwise spiritless, will be shown at the ILLUMINATE Launch Party on Wednesday, May 27 in a free outdoor screening and musical celebration with food, performers and conscious vendors.
• Dying to Know, narrated by Robert Redford, about two conventional Harvard professors – Timothy Leary and Richard Albert – who began probing the edges of consciousness in the 1960s, one ending up in jail and the other becoming notable spiritual teacher Ram Dass.
• iGod, a probing exploration of higher power featuring spiritual trailblazers Neale Donald Walsh, Deepak Chopra, Marianne Williamson, Alan Cohen and Barbara Marx Hubbard. A live Skype workshop with Williamson, Hubbard and Cohen follows the film.
• the world premiere of Plant Pure Nation, from the team who made food revolution blockbuster Forks Over Knives. The film, featuring nutritional scientist and author T. Colin Campbell, tells the story of one of the most important health breakthroughs of all time.
• the world premiere of four films including On Meditation 2, a fascinating portrait series offering a rare glimpse into how meditation has transformed the personal and professional lives of notable figures such as hip hop mogul Russell Simmons, author Sharon Salzberg, and NBC Today Show expert Gabrielle Bernstein.
The full schedule of film screenings begins on Thursday, May 28. A complete schedule of films, locations and times will be available mid-April at www.illuminatefilmfestival.com. Films will be screened at the Mary D. Fisher Theater, 2030 Highway 89A and the Sedona Performing Arts Center, 995 Upper Red Rock Loop Road. Private filmmaker and industry events will take place at the Lodge at Sedona, 125 Kallof Place.
Opening Night With Gillian Anderson: Creating Conscious Solutions for Human Trafficking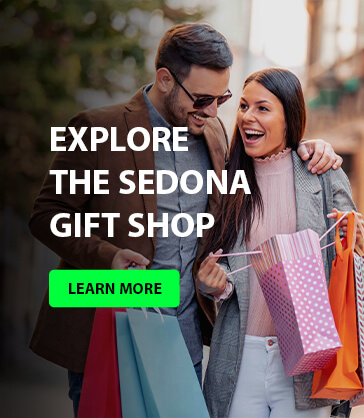 The Festival will open on Thursday, May 27 with Sold by executive producer Emma Thompson, and a benefit concert for the Integrative Restoration Institute's (IRI) Human Trafficking Relief Program (www.irerst.us) through which Yoga Nidra, a yogic conscious deep sleep for extreme relaxation and spiritual exploration, is being used and studied for its benefits on PTSD in human trafficking survivors.
The film's star, Gillian Anderson (The X Files and The Fall), and Sold's Academy-Award winning director Jeffrey Brown (Molly's Pilgrim) will participate in a post-film Q&A to be followed by a Bhakti Benefit Concert. A portion of the proceeds will be donated to fund programs in Nepal and India to train sex-trade survivors as iRest Yoga Nidra instructors.
Sold is a powerful drama based on real-life events that tell the story of a young Nepali girl's struggle for survival after being sold into prostitution in Kolkata and how her faith, bhakti practice and the memories of her mother give her the courage to endure. An American photographer (Anderson) attempts to rescue her and other young women against all odds.
Closing Night Film: The Pilgrim: Paulo Coelho's Best Story
Paulo Coelho's personal awakening on the 500-kilometer Route of Santiago de Compostela took him from an erratic life of free sex, drugs, mental institutions and rock-and-roll to a place among the world's most spiritually influential people. A recent guest on Oprah Winfrey's "Super Soul Sunday, Coelho is one of the world's most prolific and best-selling authors of all time. 150 million copies of The Alchemist, one of the world's spiritual classics and most-quoted books, have sold worldwide.
Among other films are the world's first screenings of documentaries including Stephen Mulhearn's Transcending the Storm; Chaos; the U.S. Premiere of Down to Earth on indigenous wisdomkeepers, as well as SXSW favorite A Brave Heart: the Lizzie Velasquez Story, alternative healing documentary Bipolarized and Love Thy Nature.
A special Sneak Peek is planned with clips of The Connected Universe, a ground-breaking marriage of science and spirituality directed by Malcom Carter, now the highest grossing documentary in Indiegogo history.
This year's Illuminate Film Festival also will feature more than 50 expert facilitators, practitioners, healers, performers, artists, musicians, speakers and new thought leaders; a series of "View and Do" events that encourage audiences to more deeply integrate a movie's message into their lives; The Conscious Film Convergence workshops and panels focusing on developing and facilitating distribution of this exciting and growing niche in independent cinema; and the Conscious Film Summit, a discussion to imagine new business models and brainstorm new strategies for collaboration to increase the quality, quantity and availability of conscious cinema worldwide.
Passes can be purchased online at early-bird prices until April 20. Illuminate Early Bird All-Access Passes are on sale for $349 (regularly $444). Early Bird Convergence Panel Packages with access to daily panels are $99. Early Bird Convergence Passes to all panels, conversations, three film screenings and admission to parties and receptions Friday through Sunday are $219. Individual tickets ranging from $11-$40 will be sold based on availability beginning May 1.
For more information, and to purchase tickets, visit www.illuminatefilmfestival.com.