Sedona AZ (March 18, 2016) – Building on the momentum that propelled the Illuminate Film Festival into the Huffington Post's prestigious Top 24 Film Festivals to Revitalize Your Soul in 2016, the third annual 22-film mind-body-spirit festival, June 1-5 in Sedona, will feature at least five world premieres, two sneak peeks and newly added focuses on family film, episodic television and web content, and a line-up of films under the theme, Social Issues, Conscious Solutions.
"In just three short years, we're proud to have become an industry leader in the conscious cinema movement," said Illuminate Film Festival Executive Director Danette Wolpert.  "After all, the power of story is arguably the single-most affecting tool we have at our fingertips to shape the human experience.  Filmmakers, now on the frontier of a global conscious shift, are speaking with their cameras, and Illuminate provides these brilliant visionary filmmakers of our time a vehicle to enlighten our world."
Following the launch of five world and five U.S. or Southwest premieres in 2015 and appearances by more than 40 of the nation's top veteran filmmakers, producers, actors, distributors, writers and strategists, the 2016 Illuminate Film Festival will feature the Festival world premieres of:
Mantra – Sounds Into Silence, about the revolution underway in world Kirtan, yoga's call-and-response form of devotional music. Sneak peek clips of the film will be followed by a Q&A and live concert with world-renowned Kirtan artist Jai Uttal.
Tree Story, a series of mini-documentaries dedicated to our relationship with humanity's oldest living companions.
Planting Seeds of Mindfulness, an animated mixed-media family film narrative starring Zen master Thich Nhat Hanh and featuring music by Tina Turner.
The Connected Universe, the first film selected for the new on-demand partnership between Indiegogo and Vimeo, revealing Nassim Haramein's new vision of the science behind the interconnection of all things in the universe, and
Love Sweat and Tears, a new documentary on menopause and women's health featuring Joan Rivers in one of her final appearances, Jenny McCarthy and Michael Beckwith.
"We're adding three new festival sections this year to meet growing demand – one for families interested in imparting mindful wisdom to their children; a second reflecting the exciting expansion of conscious content into serialized television and episodic web series; and a third that explores the rich and untapped intersection of humanitarian or social issues and modalities offering conscious solutions," said Illuminate Film Festival Managing Director Morgan Richmond.  One increasingly pressing social issue, the well-being of our veterans, will be brought to light in Thank You For Your Service, a gripping documentary about four Iraq War veterans struggling with PTSD who explore the healing aspects of meditation, native ceremony and equine therapy.
The full selection of films will be announced in early April and will include topics from
the science of the mind-body connection, the human journey from all lenses, the power of meditation and spirituality, secrets and scientific learnings about our body and nutrition, the world of art and uber-creative expression and riveting stories about our planet, nature, herbs and sustainability.
"Illuminate is at the forefront of a paradigm shift that is transforming the way the world experiences film," explained Anna Sirotin, Head of Programming for the Illuminate Film Festival.  "Catalyzed by the moving image, our audiences are discovering deeper meaning in life, spiritual connection and a sense of purpose that transcends normality."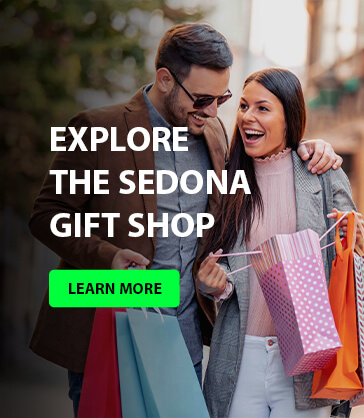 The Festival will continue its tradition of experiential and educational programming through:
Reel Healing view and do events, the Healing Lounge and Healing Happy Hours;
the Conscious Film Convergence for developing and distributing mind-body-spirit films;
the Conscious Cinema Accelerator, a 20-minute speed-pitch program for personalized project and career coaching from veteran film professionals, and
the Conscious Cinema Summit, a roundtable discussion for the nation's top conscious film industry visionaries.
The Festival opens with the free-to-the-public Illuminate Launch Party and Outdoor
Screening on June 1. The opening night reception is June 2 at Tlaquepaque Arts & Crafts Village with a Sedona Experience planned June 3.  The Festival closes with a Saturday night party from 9 p.m. to midnight.
Major Sponsors include Centers for Spiritual Living, Science of Mind Magazine, the Sedona Chamber of Commerce, ChocolaTree Organic Eatery and Spirituality & Health.
Films will be screened at the Mary D. Fisher Theater and on two screens at the Sedona Performing Arts Center.
Early Bird all-access passes can be purchased online for $349 until April 20 ($444 after that date). Convergence Passes to all panels, conversations, three film screenings and admission to parties and receptions Friday through Sunday are $249. Individual tickets ranging from $11-$40 will be sold based on availability beginning May 6.
For more information, and to purchase tickets, visit www.illuminatefilmfestival.com.