Sedona AZ (July 15, 2014) – Using a great writer's own words in the tradition of Hal Holbrook's "Mark Twain Tonight!" and Julie Harris as Emily Dickinson in "Belle of Amherst", actor John Slade embodies another titan in American literature in "I Sing Walt Whitman!" The live, one-man show is coming to the Goldenstein Stage at the Mary D. Fisher Theatre for one performance only on Tuesday, July 29 at 7 p.m.
While Mark Twain was easily the funniest and Emily Dickinson the most enigmatic, Walt Whitman's voice may well be the most inspiring. Whitman lived in an age even more politically and spiritually divided than our own. Yet even after witnessing the carnage of America's civil war and the assassination of its greatest president, he never lost his optimism. Refreshingly free of the cynicism of our postmodern age, Whitman believed that "even a mouse is a miracle," that love is the binding force of the Universe, and that human consciousness is "surely headed somewhere" and will only continue to evolve and awaken.
"I Sing Walt Whitman!" is part lecture, part stage show and part Chautauqua-tent revival meeting — where people can hear Brother Walt singing, chanting, and  rapping his hopeful and startlingly modern world view. John's script employs Whitman's own delicious words to convey the poet's hopeful message, and one of the unique features of this one-man concert play is that actor John Slade has actually set many of Whitman's rolling verses to music!
Whitman called them his songs, and his poems recall the Songs of Solomon, gospel choirs, and the theatrical Italian operas that he loved. A century before Carl Sagan, Ken Wilber, and Barbara Marx-Hubbard, Walt Whitman was already teaching us to see the world through "evolutionary eyes."
John Slade has a theatre arts professional for over 40 years.  As a student at the University of Michigan, he wrote plays under the tutelage of Arthur Miller's mentor, Dr. Kenneth Rowe, and four of his plays won national writing awards.  With classmate Gilda Radner, he founded the East Bound Mound, a "floating repertory company" which juxtaposed drama, comedy and music and was, according to Radner, a forerunner of Saturday Night Live. He later graduated with high honors from the USC School of Theatre, received his teaching credential in English from LAUSD, and his masters in theatre education from Northern Colorado University.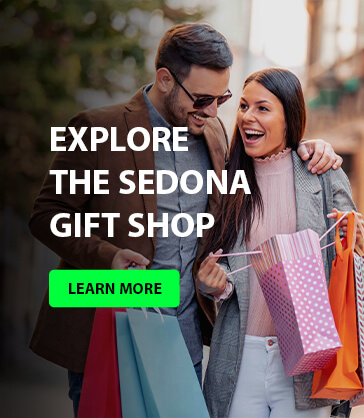 By age 23 he was Artistic Director of the Gristmill Playhouse, a professional stock company in Andover, New Jersey, and was resident actor at Baltimore Center Stage. Since moving west, he has acted at theatres throughout Southern California, including the title role in Shakespeare's King John, which won Dramalogue, Drama Circle and L.A. Weekly awards, and Satan in Vaclav Havel's retelling of Faust, Temptation, at the Mark Taper Forum. He has twice played the redoubtable King Lear; Friar in Romeo and Juliet, Cassius in Julius Caesar and Prospero in the rock-and-roll Tempest parody, Return to the Forbidden Planet.  He also played Clive Bell in Catherine Ann Jones' On the Edge: The Last Days of Virginia Woolf at Theatre 150, and Scanlon in One Flew Over the Cuckoo's Nest at the Rubicon Theater.  In addition to numerous guest star roles on network television during the era of "Hill Street Blues" and "L.A. Law," John has acted in such films as Slam Dance, Titanic and L.A. Confidential.
There will be one performance of "I Sing Walt Whitman!" on Tuesday, July 29 at 7 p.m. Tickets are $15 general admission and $13 for Film Festival members and students. All tickets include a meet-and-greet with John Slade as Walt Whitman in the lobby after the show.
Visit www.SedonaFilmFestival.org for tickets and performance information or call 928-282-1177. Both the Sedona International Film Festival Office and the Mary D. Fisher Theatre are located at 2030 W. SR 89A in West Sedona.