By Cheryl L. Yeatts, Manager
Sedona Public Library in the Village
Sedona AZ (April 21, 2020) – During these challenging times, we need a little humor in our lives. You've heard the saying "laughter is the best medicine." Laughter is a good way to bring your mind and body into balance. Research has proven that laughter strengthens your immune system, boosts mood, diminishes pain, and protects you from stress.
To add a little humor to your life, why not read or listen to a book? Many humorous fiction and nonfiction titles are available on OverDrive, the Library's ebook and digital audiobook collection. With your library card and PIN, you can check out up to six ebooks or downloadable audiobooks on your mobile device or computer, for free! To get started, visit our website, sedonalibrary.org, and click "OverDrive."
If you don't already have a library card, visit the library's website (sedonalibrary.org), choose "How Do I…?" from the top menu, and choose "Get a Library Card" in the drop down menu. Review the Yavapai Library Network User Agreement and click the orange "I Accept" button. Then fill out the form. We'll get back to you with your new library card number and PIN. Your card will give you access to all of our online resources for six months.
Here are a few suggestions for ebooks and digital audiobooks that will make you smile, chuckle, and even laugh out loud:
One of my favorite books by humorist Nora Ephron is "I Feel Bad About My Neck," available on OverDrive as a downloadable audiobook. Ephron is best known for her romantic comedy films:  "When Harry Met Sally," "Sleepless in Seattle," and "You've Got Mail."  Nora Ephron passed away in 2012, but she has gifted us with her sense of humor.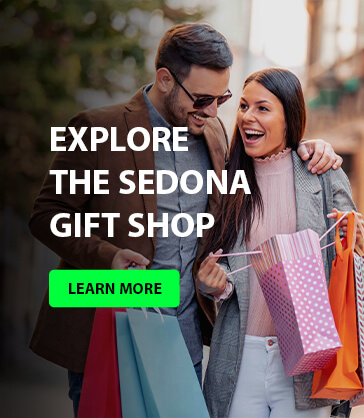 Bill Bryson is another talented author known for his accessible and humorous writing style. I have not read all of his books, but I can personally recommend his memoir entitled "A Walk in the Woods," which contains both funny and thoughtful observations. I particularly like this quote: "Distance changes utterly when you take the world on foot…Life takes on a neat simplicity, too." "A Walk in the Woods" is available on OverDrive as an ebook and audiobook.
I can't wait to read book #27 in the Stephanie Plum series by best-selling author Janet Evanovich. It will be published later this year, but in the meantime, you can catch up on Stephanie's comic mishaps by reading the previous books in the series, available as audiobooks or ebooks on OverDrive. After Stephanie Plum loses her job as a lingerie buyer in Trenton, New Jersey, she goes to work as a bounty hunter for her cousin Vinnie. Her sidekicks include Lula, a former prostitute, and her Grandma Mazur, a gun-toting senior citizen. You never know when Stephanie is going to set her hair on fire, get kidnapped, or demolish her car. Start with "One for the Money," the first book in the series.
Alexander McCall Smith is best known for The No.1 Ladies Detective Agency series.  Since I like this author's lighthearted style of writing, I decided to read the first book in his Paul Stuart series, called "My Italian Bulldozer."  When the main character arrives in the small town of Montalcino, Italy, he discovers that there are no rental cars. He decides to rent a bulldozer for his transportation. He encounters many interesting people and has lots of misadventures as he tools around the Tuscan countryside on his bulldozer. "My Italian Bulldozer" and its sequel, "The Second-Worst Restaurant in France," are available as ebooks on OverDrive.
Have questions about using OverDrive or any of the Library's other great digital resources, like Kanopy (streaming video) or RBdigital (digital magazines)? Email reference@sedonalibrary.org, and a librarian will be happy to help. The Library may be closed, but we're still here for you!
Sedona Public Library is a nonprofit, 501(c)(3) organization. Please support your library by visiting the Library's website at sedonalibrary.org/donate to make an online donation or mail to Sedona Public Library, 3250 White Bear Road, Sedona AZ 86336.