By Betsy Klein
Director of Marketing & Development
www.HumaneSocietyofSedona.org
As most of you know the Humane Society of Sedona is an icon of the city and has been since the 1950s. There are many who are familiar with what we do and know why we are here but are not aware of the many programs and services we offer. Recent events have indicated it may be time for an update to all of our supporters and residents of the City of Sedona on what the shelter is all about.
A question we have gotten recently from a few (yes, just a few) people is why didn't the shelter just say yes to the city contract? After all it is supposed to be about the animals not about money. Guess what? We couldn't agree more! Which is why we asked for more money so we can do more for the animals.
The city contract offer was firm at $47,500 (same amount as last year) with a 1.7% cost of living adjustment in year 2 and 3. Facebook postings and emails indicating the shelter turned down a contract that allowed for increases in years 2 and 3 neglected to define the "increase" which was incredibly misleading to the public. A cost of living adjustment is not an increase. In fact, when adjusted for the cost of living in years 2 and 3, the contract amount will actually be less than $47,500.
For some perspective, let's put this into a real world business scenario. Assume you are a contractor and build homes. One day a long-term client says to you "For the next three years I am going to contract only with you to build all our tract homes. However regardless of what it costs you over the next three years to make those homes, you cannot increase your price to me". You are so excited! A committed client for the next three years is wonderful. So in year one it works out pretty good and it is nice to know the commitment to buy your services will be there for another two years. Then you notice in year two your expenses are up 17% and one supplier increased his cost to you by 30%. Then year three comes along and expenses have increased yet again so much so that the offer from the client is no longer profitable or in your best interest. So to prevent finding your business in this situation it seems fiscally reasonable to add a provision to protect yourself from financial stress…at least to us.
In the city council meeting one member spoke of a time when non profits "pulled themselves up by their boot straps" and took care of their own financial needs vs. this sense of entitlement that the city owes them funding…so let's address this…
First of all, we are not sure of the exact time he was referencing but we can assume it was quite a while ago. We are also going to assume during that time period there were not nearly as many non-profits within Sedona as there are today. What was not noted is how the population of Sedona has actually decreased (population change 2000 to 2014: -1.5%, source city-data.com), meaning more nonprofits are approaching a smaller number of people for their fundraising efforts.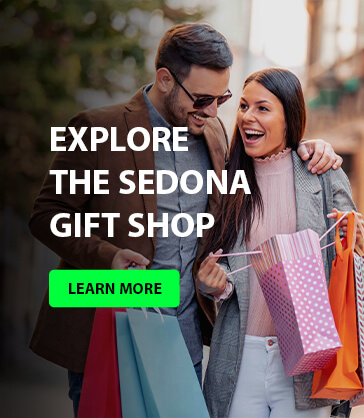 Furthermore, he failed to differentiate between nonprofits that provide a city service and those that don't. We wholeheartedly agree the contracts approved that night should have funding from the city as they serve the city of Sedona residents. Additionally the nonprofits funded are Sedona icons and embody the spirit of this city, the same spirit the city uses to entice visitors and increase tourism. Which is why we all deserve city funding, because we have earned it and give it back tenfold.
Additionally another council member pointed out the $47,500 is really a drop in the bucket compared to the shelter's overall budget. Yes it is. So that we means we absolutely do "pull ourselves up by the boot straps" to raise the remaining $1,096,500 it takes to run the shelter (based on 2014 projected budget).
In the meeting the shelter was compared to the library a very noble and iconic institution of this great town. However that is where the comparison ends. Books don't require vaccinations, surgeries, food, water, to be walked, dental care, etc. We know a great amount of care goes into books it is just a different type of care. Comparing the care and cost of books to those of pets is like comparing apples to RVs.
Many of the council members mentioned the numerous emails they received in support of the shelter. Unfortunately the responses to the concerned citizens indicated there was an increase built into the contract but really didn't get into the details of what that increase actually is. We received three emails, one phone call and a few Facebook comments, which told us the overwhelming majority was in our favor and we would like to thank all of you for your support.
Did the issue get emotional? Absolutely. Did people get angry? Absolutely. Is it all about the animals? 100%! Which is why we didn't sign the city contract at first pass and attempted to get more money for the animals.
Hopefully this clarifies any remaining questions. We will be continuing this campaign to provide information on shelter activities to debunk the myths and dispel misinformation. Stay tuned for in two weeks the column will be all about "financial transparency", or, as we like to call it, our 990 and audited financial statements.