By Robert Albrecht
Humane Society of Sedona
Sedona AZ (July 28, 2020) – GreaterGood.org is joined by NBC and Telemundo owned stations' in the "Clear the Shelters" pet adoption campaign to support shelters and rescues across the country by encouraging individuals to donate funds or adopt animals to help animal welfare groups with the most critical needs beginning August 1-31, 2020.
The Humane Society of Sedona is proud to be a participant in this "Clear the Shelters" event to be held the month of August 2020 at our shelter in West Sedona. We are teaming up with GreaterGood.org, NBC and Telemundo owned stations to help pets in need. This event is our second semi-virtual event because of the COVID-19 virus constraints and will feature many of our adoptable animals throughout the month with many adoption specials. Check out our website at www.humanesocietyofsedona.org for our link to donate directly to the Humane Society of Sedona and/or our social media pages for current adoption specials throughout the month of August.
We hope you are having good summer so far despite the continued challenges because of this unprecedented health crisis in our country. While many of us look forward to the promise of longer days and more sun; shelters, and rescue groups brace for summer because it usually means increases in puppy and kitten intakes due to spring litters. Such is the case at the Humane Society of Sedona. We will have a wide variety of animals of all ages available for adoption throughout the month.
"Many pets run away or get lost during the summer months more than any other time of the year, and this increase in shelter intake puts pressure on shelters across the country. With the compliance of the COVID-19 restrictions we are already working with limited staff and funding. Our intent, with this month-long event, is to find forever homes for as many adoptable animals as possible", states Jennifer Brehler, Executive Director of the Humane Society of Sedona.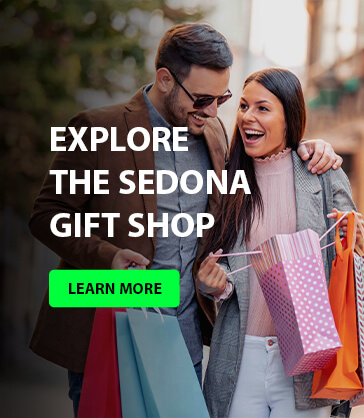 The Humane Society of Sedona will work with interested adopters to schedule "meet and greet" appointments following national and local COVID-19 guidelines. To find an adoptable animal visit our website and view the adoptable dogs and cats, other information about the setting of appointments and the viewing of the animals. Simply pick an adoptable animal you would be interested in seeing before you call to make an appointment (this is the virtual part). At this time in order to meet the COVID-19 guidelines, we must monitor the number of people walking through our shelter area (for cats) or having a "meet and greet" with animals outdoors weather permitting, so appointments are necessary. The appointment times will be spaced apart so that we can have as many people see as many adoptable pets within the guidelines we must enforce and allow time to sanitize areas prior to the next appointments.
With your help and understanding other guidelines will be necessary to ensure the safety of our staff and volunteers, our animals and you, our valued client. Please make sure to make an appointment and to wear a mask when you arrive to help keep the animals safe. At this time, we cannot allow walk-ins. Masks will be available for those of you that do not have one. As mentioned, we are sanitizing in between visits to insure a clean environment for everyone.
All animals will be microchipped and spayed/neutered; will have all necessary shots and will be registered in the nation-wide "Finding Rover" facial recognition program for dogs and cats. More information at www.findingrover.com. Several other "goodies" are also in the adoption packets.
As you know, our shelter works with and finds homes for over 900+ animals each year but we cannot do this without you! Not only do we need your support, we need your help to spread the word. From August 1-August 31, matching funds will be made available to all the participating shelters around the country, and YOUR donations could help us qualify to receive some of this additional funding. Please tell your friends and family why you believe in our work and encourage them to support us.
This will be a wonderful event so please plan to visit our shelter at 2115 Shelby Drive in West Sedona during the month of August 2020 from 10 am-4 pm. For more information on adoptions or on how to donate call (928) 282-4679 and/or view our website at www.humanesocietyofsedona.org. Thank you for your support and we look forward to visiting with you to find that new "furry" addition to your family.