By Betsy Klein
Director of Marketing & Development
Sedona AZ (July 29, 2014) – As most of you know the Humane Society of Sedona is an icon of the city and has been since the 1950s. There are many who are familiar with what we do and many who know why we are here but are not aware of the many programs and services we offer. Recent events have indicated it may be time for an update to all of our supporters and residents of the City of Sedona on what the shelter is all about.
 As a point of reference, we are referring to the accomplishments from the past year. In our opinion references to anything beyond a year ago isn't relevant. Why? Because the shelter has been under new management since May of 2013 and many positive changes have occurred in the past year including the live release rate increasing from 86% to averaging an incredible 91-95%.
 First and foremost, we are not a no kill shelter and have never claimed to be one nor have we ever stated we do not euthanize animals. We accept all animals and invest hundreds if not thousands of dollars into their care, even those requiring emergency surgery to save their lives.
 What we did say is we do not euthanize animals for money (or lack thereof) and last month the average live release rate was 95% and this month averaging 93%. Why? Because we do take in all animals, sometimes there are situations where the most humane act is to relieve the animal of its pain and suffering.
 Here is an example of a specific situation. We had a dog surrendered to us due to food aggression or so the owner claimed. The dog was gorgeous and very well mannered. In an attempt to help the owner keep his dog, he was counseled for over 30 minutes on possible ways he could work on the behavior but in the end he elected to still surrender his dog to us.
During the vet exam (because ALL animals that come into the shelter are checked by a vet as well as vaccinated, fixed and microchipped), it was discovered the poor dog was terminal with cancer and the shelter had no choice but to euthanize her. Did the owner know this when he surrendered the dog to us? One can only speculate but to address the constant mantra "it is all about the animals" and the constant question "how come you are not a no kill shelter" the only humane thing to do was to euthanize the dog.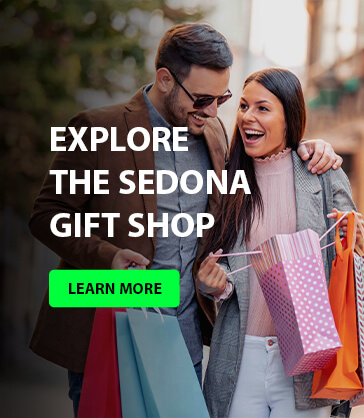 However there are many examples where we didn't euthanize as the first option and invested thousands of dollars and staff time to save animals that are all living out their lives in loving homes. Eight ringworm cats, six parvo puppies, four mange puppies, Tommy the wire haired dachshund with the broken hip and eight weeks of medical care, and Coco the ten year old dog with requiring emergency kidney surgery to name a few. Please think about this. A ten year old dog requiring emergency kidney surgery was NOT euthanized, was SAVED and now has been ADOPTED. If that is not being "all about the animals" then I don't know what is.
What other animals did we save? Molly a 16 year old cat surrendered to us because she was old. In most shelters Molly would be high on the euthanasia list because of her age. Not at the Humane Society of Sedona. Molly stayed with us and was adopted. Her wonderful new family who love her so much came to the city council meeting and with tears in their eyes talked about how Molly "saved them" and thanked the shelter for not putting her down.
One more point to clarify while on this topic is feral cats. Good citizens of the city of Sedona trap feral cats and bring them to us. We fix them, give them a rabies shot and ear tip them, sending them back to where they were trapped if the people are willing to look after them. If the feral cat cannot be returned from where it was trapped, there are people who will provide these cats a loving environment.
 Generally speaking these caregivers own larger properties with shelter and are willing to provide food for the cats. I personally have seen staff members bring feral cats to such a property and also personally spoke with a lovely woman two weeks ago who will also rescue and take our feral cats that need a home. So let's dispel yet another myth that "you can't bring feral cats to the shelter because they will be euthanized." If the cat is very sick, euthanasia may be an option. If the cat is healthy and simply needs a place to be the feral cat it wants to be, then we place them.
Hopefully this column provides clarity about the shelter and euthanasia. As mentioned above we will be continuing this campaign to provide information on shelter activities to debunk myths and dispel the misinformation. Should you have any questions please contact us. Additionally we encourage site visits to take a tour and see with your own eyes all the services we offer and ways we help animals.