By Peter Cutler
First off you need to have enough humility and reality to accept that you can't, at least not as a human. When all your stories of being a separate entity are gone, you are God. There is a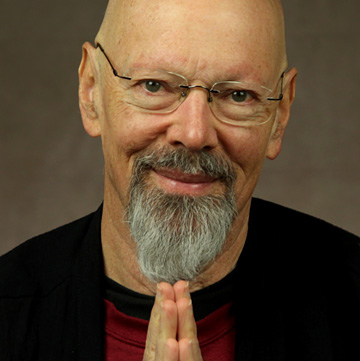 no longer a you. This is as close as you can get to knowing God. And even this is not complete. God is not limited. Anything you can say or think about God is limited simply because you said or thought it. It can never be more than some tiny aspect of God, if even that.
The Revelation
You can't know God completely. God is beyond your knowing. You might even say that God can not even know Itself in the way we think of as knowing. I had a revelation a few years ago that points to this. Bare in mind this is extremely limited as all human revelations are when dealing with what has no limits. But it may be helpful.
The Birth of the Universe
Because Oneness cannot know Itself since it cannot be outside Itself, separation happened, or appeared to happen. A universe happened. You and I happened. This began in formless realms and eventually materialized as gases, then solid forms. By having something outside Itself, Oneness could know Itself. As separation from Oneness appeared to continue, perhaps it culminated in the human ego, the most separation that could be imagined. Can you imagine any being that could be more separate than the imagined human ego? I can't. If
perhaps on some other planet there was a being that could experience more separation, I can not imagine what that could be. We may be the culmination of the most separation that can be experienced.
The Circle of Creation and Return
None of this is bad or wrong or mistaken. It is all perfect. If you imagine a circle, at the very top you have pure Oneness, no separation at all. Then moving down the left side of the circle going counterclockwise, you have formless beings, then gasses, then matter, then biological life. At the very bottom you have the human ego at its most intense. This is the most separate from God it is possible to become or appear to be, at least in my revelation. As egos vary in intensity of separation, the bottom is the most separate an ego can feel. So the most dense of ego experiences might be compared to an alcoholic hitting bottom. Along with the most intense experience of separation, suffering is experienced at its worst.
The Return
This is good news, just like an alcoholic hitting bottom you can only go up from here. Some commit suicide at this stage, but for those who don't the future gets brighter. The alcoholic joins AA. The ego-holic makes the turn on the circle and begins going up. Usually this is the beginning of the spiritual path. Not surprisingly this is also true for the recovering alcoholic.
Forgetting and Remembering
Since there is really only Oneness, only God, you could say that going down the left side of the circle toward 90 degrees is the process of God forgetting It is God. At 90 degrees, the human ego at its strongest, God has completely forgotten It is God. But after 90 degrees, God is on the way back Home. God is slowly beginning to remember It is God. This is the entire reason for the appearance of separation in all its myriad forms. Without the appearance of separation, there can be no returning to Oneness. So this return to Oneness is the entire purpose of the circle and of all matter.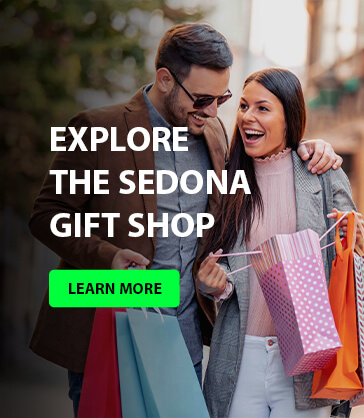 People often ask, why is there even a universe? Why don't we simply stay as Oneness? This is the revelation I received. Without separation, God cannot know Itself as it returns Home again to Oneness. Without leaving Home, how can you return?
The spiritual path is the part of the circle beyond 90 degrees. We might call the first 90 degrees the descent into hell or suffering or separation, and the second 90 degrees the rise into heaven, Oneness, and freedom from all suffering.
The Recognition
The end of the second 90 degrees is the complete remembering, the recognition of God as God, the Homecoming. It is in that moment that God recognizes God as God. And this is how God knows Itself. Without the separation, there could not be this recognition, this Homecoming.
You might say the whole purpose of all existence is simply this awakening to God as God. And it happens through us, through these very separate ego-believing beings, or the appearance of such. We are all God forgetting It is God only so It can remember again that It is God. Once we make that turn from 90 degrees, from the experience of greatest separation and suffering, we experience increasingly greater levels of freedom, peace, love and bliss, increasingly greater levels of connection and Oneness.
As we make the turn at 90 degrees and enter the spiritual path, we increasingly surrender our sense of separation. It's a process. It doesn't happen all at once. At the top of the circle, we have surrendered it completely. There is no longer a separate personal human self. There is only God recognizing It is God. After this recognition, the entire reason for all separation, the return is completed and there is just God again.
Just God
It may appear that there are many different aspects of God all playing this game, following this process. But really it is all God. Aspects of God are also just another illusion of separation. It is all just God. It always has been. For a short time God forgot in order to remember again, in order to know Itself again.
This is all very interesting and I think useful to us as a way to understand our life and creation itself. But remember this is a very limited way to explain what is unlimited. Don't attach to this as ultimate Truth. It is not. Ultimate Truth, like God, is unlimited. It cannot be described, explained or understood with limited human minds. And that's fine. We do the best we can with what we have.
The closest we can get to ultimate Truth, to God, is this pure being, complete not knowing and total surrender. In this something is revealed. It's not possible to put it down on paper or understand it. It's just here. Like God.
Editor's Note: Sedona.biz is reaching out to the mind, body, soul community by creating a new section in our Website, focused on metaphysics, spiritual healing and expanding consciousness. We launch this new section with Sedona's own Peter Cutler. A Zen monk, artist, author, and spiritual teacher Cutler helps people experience the awakened consciousness that is always available to everyone. For the past twenty years Peter's openness to the Pure Energy beyond the limitations of thought and separation have helped hundreds of people directly experience the Pure Boundless Energy of their True Self through direct transmission or Shaktipat. In some cases people have experienced freedom from chronic physical illnesses, but far more profoundly dozens have awakened to their True Nature. We invite the community to welcome our latest addition to Sedona.biz, the Internet Voice of the Community. Please feel free to comment. Visit https://n-lightenment.com to learn more.