By Virginia Volkman, Director
Sedona AZ (March 3, 2017) – The excitement of launching our community-wide reading program, Read Around Sedona, has hit Sedona Public Library in a big way. There are 80 copies of "House of Apache Fires" available in the collection, and though most of them were checked out within the first two weeks, a few may remain on the shelf for the lucky ones who next walk in the door.  Once all copies have been checked out, we'll be filling holds as soon as copies are returned. 
For those who enjoy reading e-books, 25 copies are available.  If all have been checked out, you can place a hold for the next copy.  You can access the e-book on the Library's online catalog or go directly to the OverDrive site.  Call for instructions if you're unfamiliar with how this works.  You can also find the e-book on Amazon.
We have also packaged 20 copies of the book especially for book clubs.  If you'd like to reserve a set of 10 books for your group, contact Galen Worthington, 928-282-7714, ext. 116 or Cheryl Yeatts at the Village location, 928-284-1603.
You may ask what makes this particular book so easy for us to recommend. Historical fiction entertains and can inform.  "House of Apache Fires" is one of those novels that keeps you turning the pages long after it's time to go to bed, and it touches on historical facts that will pique your interest.  Fortunately there are many references to explore.
The title of the book comes from the home that Jack and Helen Frye built in the 1940s, in what was then a remote area, and is now Red Rock State Park.  Jack Frye was the co-founder and president of TWA, and his beautiful and talented wife was previously marred to Cornelius Vanderbilt Jr.  Their association with Howard Hughes and other influential people gave author Jameson a rich source of material for his book. 
The house can still be seen in the park, and you can imagine the scenes that take place there when you visit the site.  For more background on this aspect of the book, visit www.sedonalegendhelenfrye.com, a website created by Randall Reynolds.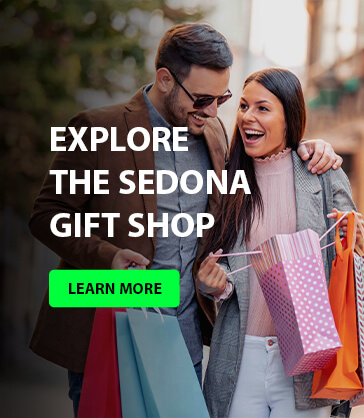 The romantic thriller features pilot Jake Ellison, who leaves the death and destruction of World War II Europe after being badly wounded, only to be faced with the brutal murder of his ex-fiancée's sister when he returns to his ranch in Sedona. Solving the mystery of who killed the young woman leads him to Flagstaff and takes him right back into the war effort.
John Westerlund's book "Arizona's War Town: Flagstaff, Navajo Ordnance Depot, and World War II" is a great source of information on the U.S. Army ordnance depot at Bellemont, ten miles west of Flagstaff, where some of "House of Apache Fire's" action takes place.
Be sure to join us on Wednesday, April 12, at 3:00 p.m. at the kick-off event in the Library's community room.  Author Morgan Jameson will cover a broad range of topics, from how he arrived at the original idea for the novel all the way to determining the best conclusion.  He will discuss his research, character development, the intricate blend of fact and fiction, and the work involved in self-publishing. He will also share news about his work in progress, a prequel to this novel.
Please check the events calendar on the Library's website at www.sedonalibrary.org and watch for announcements of additional programs that will explore the history of the 1940s in Arizona and the impact of the war.
This Arizona Community Reads program is supported by the Arizona State Library, Archives & Public Records, a division of the Secretary of State, with federal funds from the Institute of Museum and Library Services.