Flagstaff AZ (March 8, 2013) – The Horizons Concert Series brings the Williams/Perantoni/Kim Trio to Ashurst Hall on March 25 at 7:30 p.m.
The group spotlights two of the country's great brass players at the pinnacle of their solo careers. The performance will include pieces by Alec Wilder, Anthony Plog, John Stevens, and David R. Gillingham.
Gail Williams is an internationally recognized hornist and brass pedagogue. She has presented concerts, master classes, recitals and lectures throughout North America, as well as in Europe and Asia. Williams joined the Chicago Symphony Orchestra in December 1978, and was appointed Associate Principal Horn in 1984, a position she held until her retirement from the orchestra in 1998. She has been a member of the Chicago Lyric Opera Orchestra, and is currently principal horn of the Grand Teton Music Festival Orchestra. Williams is the horn professor at Northwestern University, where she has been on the faculty since 1989.
Tuba artist, teacher, pedagogue, and solo recitalist, Daniel Perantoni is an innovator in a variety of genres including chamber music and jazz. He has appeared as the featured artist at Carnegie Hall, the Monterey Jazz Festival, the Spoleto Festival U.S.A., the Adelaide Festival in Australia, the Banff Centre for the Arts in Canada, the Montreux Brass Congress in Switzerland, and recently as a soloist throughout Japan. Perantoni serves as the vice president for educational matters and consultant/clinician for Custom Music Company. He received the Lifetime Achievement Award from the executive board of T.U.B.A. He is also provost professor of music at the Indiana University Jacobs School of Music.
An active chamber musician and collaborator, pianist Kay Kim performs over 50 concerts a year both domestically and internationally. She has served as a conductor's rehearsal pianist for the Chicago Symphony Orchestra, performs with the Stradivari Society artists and is an active performer with the Chicago Chamber Musicians. She has appeared on the CBS 'Early Show' and currently serves as the full-time staff pianist and instructor of collaborative piano at Northeastern Illinois University in Chicago.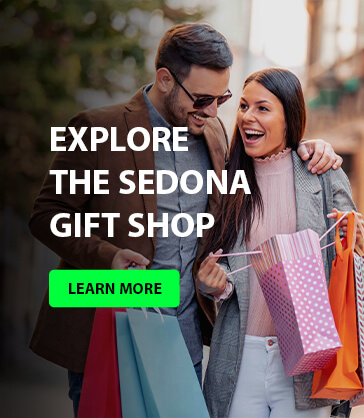 Individual tickets for the Horizons Concert Series are $20 for adults, $12.50 for seniors and NAU faculty and staff, and free for children (17 yrs. & under) and NAU students with an ID. For tickets to all events, call 928-523-5661, toll free: 888-520-7214, or purchase online at nau.edu/cto. For more information, visit nau.edu/music/horizons or find us on Facebook and Twitter.
The College of Arts and Letters has provided free parking in Parking Lot P3 for the Horizons Concert Series events in Spring 2013. Visit nau.edu/maps for directions.
Horizons Concert Series Overview, Spring 2013
Monday, March 25—Williams/Perantoni/Kim Trio
7:30pm, Ashurst Hall

Hear two legendary brass players—Gail Williams, French horn, and Daniel Perantoni, tuba, with Kay Kim, piano—at the pinnacle of their careers.
Monday, April 8—Calefax Reed Quintet
7:30pm, Ashurst Hall

The Amsterdam-based quintet (oboe, clarinet, saxophone, bass clarinet, and bassoon) presents a program of French and French-inspired classics alongside J.S. Bach's magnificent "Goldberg Variations."
Oliver Boekhoorn, oboe
Ivar Berix, clarinet
Raaf Hekkema, saxophone
Jelte Althuis, bass clarinet
Alban Wesly, bassoon
Monday, April 15—Jeffrey Swann, piano
7:30pm, Ashurst Hall

"The Birth of Musical Modernism II: Paris 1913"
Solo-piano music by Fauré and Debussy, song cycles by Ravel and Stravinsky featuring mezzo-soprano Judith Cloud and instrumental ensemble, a complete performance of Stravinsky's "Rite of Spring" ballet score (in the composer's own arrangement for piano, four hands) by Rita Borden and Janice ChenJu Chiang.