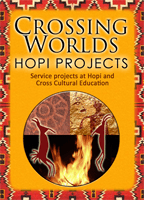 Sedona AZ (August 1, 2020) – Shungopavi Village is under covid lock-down restrictions. This village, the most traditional one at Hopi, has almost 1,000 people and about 110 covid cases as of July 29.  Gatherings are not allowed. School this fall will most likely be by remote learning.  Hopi families welcome in-home learning enrichment supplies.
Crossing Worlds Hopi Projects invites tax-deductible donations for learning enrichment support for 280+ Shungopavi youth ages 3 to 18 during the coming school year.  CWHP is communicating with the village administration on needs of the youth. 
CWHP will deliver supplies bagged for each child at regular intervals throughout the school year to the Shungopavi Community Administration, who will safely distribute to all of the village school children. 
Crossing Worlds Hopi Projects, a Verde Valley-based non-profit since 1999, welcomes:
Tax-deductible monetary donations to purchase supplies dedicated to Shungopavi Youth Learning Enrichment Support can be made on-line or by check; please see:  https://www.crossingworlds.org/make-a-donation 
Donations of school, art, sports, healthy snacks, and hygiene/grooming supplies can be dropped off at: 
Sedona Artist Market between 10 am and 4 pm daily (2081 W. 89A, next to Harkins Theatre).  In-kind donation receipts can be supplied if you include your name and email.
 For information: contact Sandra Cosentino, 928-282-0846; https://www.crossingworlds.org/support-for-hopis-during-coronavirus-emergency/: email info@crossingworlds.org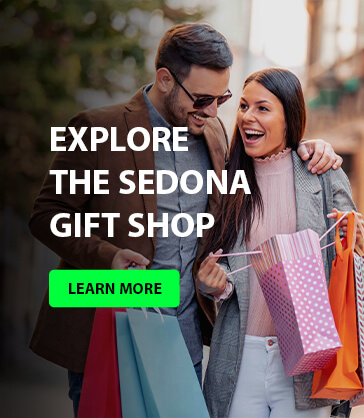 If you want to shop for these Hopi youth, this is the wish-list: 
(Please, NO used items except trikes/bikes in good shape):
Preschool and kindergarten items to develop coordination and motor skills such as blocks & wooden puzzles; activity books/flashcards to learn colors, shapes, numbers, letters; and safe, soft type balls.
Grades 1 – 5 activity, puzzle and reading books; card games, board games, art and science projects items, math flash cards, safe age-appropriate sports items, Lego and other building type sets. Hygiene and grooming supples.
Grades 6 – 12: solar calculators, 3-ring binders + paper, notebooks, pens, highlighters, felt markers, acrylic  paints, brushes, art pencils, drawing pads, art canvases, sports supplies, board games, new fiction and non-fiction books of interest to this age group (the village will set up a re-circulation program with the books so they will be shared as kids finish them).  Hygiene and grooming supplies and other supplies to enhance online learning also welcomed.
Healthy non-perishable snacks welcomed such as bags/jars of nuts, low-sugar granola bars, dried fruit, jerky, summer sausage.
New sweatsuits, socks, underwear for ages 3 – 18.
The youth are the future and your support is greatly appreciated by Hopi families.
Crossing Worlds Hopi Project's fiscal agent is Cornucopia Community Advocates, a 501c3 Arizona non profit corporation based in Sedona, AZ.  Your donation to Cornucopia Community Advocates qualifies you for the Arizona Charitable Tax Credit Donation of up to $400 for individuals or $800 for married taxpayers.