By Tommy Acosta
Once again, members of Sedona's Teo-Fer Tuesday philanthropic group joined together to improve the lives of those in need, by collecting school supplies to help the children of the women of the Hope Women's Center in Camp Verde
This center provides care to women and teenage girls dealing with domestic abuse, poverty, substance abuse disorders, emotional distress, unplanned pregnancies wherein mom's want to keep their babies, family conflict, trafficking and/or DCS intervention.
Many of these same issues are plaguing mothers living on the Navajo Nation as well.
The Two Fer Tuesday team was called to help these struggling moms by providing their kids with back-to-school supplies.
"Education is the great equalizer," said Two-Fer organizer Andrea Kadar. "We wanted to make certain that these mom's kids have fighting chance at a productive life by helping them get back to school with plenty of backpacks, pencils, crayons, glue sticks, notebooks and Sharpees. Once again we filled two trucks with school supplies. We are in awe of the compassion and generosity of our Verde Valley participants."
The Two-Fer Team has been working diligently through the years to help such groups and people, and even those recently released from incarceration, to get a head start into their new lives, once released.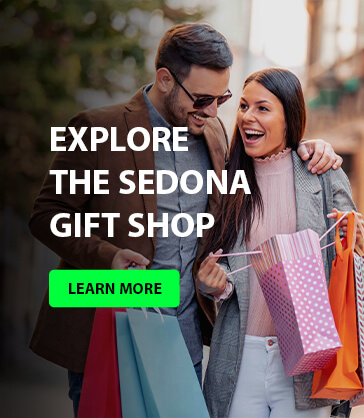 "We greatly appreciate our faithful donors, our committed volunteers, and our great "donation stations": Cafe Jose, the Sedona United Methodist Church, and Cleaner Quicker Car Wash and Detailing," she said. "This is definitely a team effort and we have the best team in Arizona!"
She thanked everyone who volunteered, donated, or helped with Two Fer Tuesday. 
"We collected two truck-bed loads of school supplies for Hope Women's Center and the Navajo Nation children," she said. "Praise God! We particularly appreciate Pastor Fred Mast and Jenny Mast, Sedona United Methodist Church, Efren Santa Cruz and Cafe Jose, John and Ann Steinbrunner, Bill and Debbie Johnson of Cleaner, Quicker Car Wash and Detailing, Kathy Roth, Caroline Williamson, Barbara Quayle, Carol Gandolfo, Sharleen Henderson, Bruce Bramblett, Mike Schroeder, Tish Denney, Sherrie Peterson, Jim and Maureen McCabe, Sue Shannon, the Harris twins, Diane and John Lange, Dr. Nick Paslidis, Sue Ritter, Bill and Chris Lutz, Ignacio and Christina Cytrynowicz, the Patriot Club donors, Mary and her cute grandchildren, and all the great Two Fers. Take a look at the pictures."
"We love our hosts, donors and volunteers," she concluded.