Sedona AZ (October 21, 2017) – The Arizona Community Foundation of Sedona invited community members to celebrate the 17th Annual Spirit of Sedona honorees and 2017 grant recipients on Thursday, September 28.The event provided an opportunity for community members to learn about the projects funded through the annual competitive grants process and hear the stories of the individuals recognized for their significant contributions to the community.
"Honorees this year found ways to make an impact through volunteering, providing scholarship opportunities for local youth and sharing the profits of their business with the community," said Tracey McConnell, Regional Philanthropic Advisor for the Arizona Community Foundation of Sedona. "It really shows that there's no one way to be a philanthropist, but when you hear their stories, you see that they're all guided by that same desire to make a difference."
2017 Spirit of Sedona Honorees
Emile Daher, Philanthropist of the Year
Emile Daher and employees have served no-charge Thanksgiving dinners at the Coffeepot Restaurant for the past ten years, averaging around 450 meals annually. He also has provided college scholarships to students of Hispanic heritage for over a decade.
Katie Chorlton, Volunteer of the Year
Lauded by her nominator, Katie is said to "literally pour her heart and soul into the PTSA and always keeps in mind and at heart what will benefit the children, teachers, staff, parents and the school as a whole."
Sedona Area Garden Club, Nonprofit Organization of the Year
The Sedona Area Garden Club is an ambitious and notable group that serves local residents by working as a team displaying true dedication to the ongoing beautification of the Sedona area.
Verde Valley Caregivers Coalition, Nonprofit Organization of the Year
The Verde Valley Caregivers Coalition's transportation program consists of volunteers who travel throughout the Verde Valley, Prescott, Flagstaff, and Phoenix, ultimately being  named the best volunteer transportation program in the U.S. by the National Volunteer Transportation Center.
Enchantment Resort, Business Benefactor of the Year
The Boynton Canyon Preservation fund is an example of philanthropy at its best. Enchantment Resort and their community partners are at the heart of the effort to maintain Sedona's status as an international destination through sustainable tourism. Enchantment Resort understands that this level of stewardship is critical and encourages others in the hospitality industry to make an investment of their own.
Shondra Jepperson, Community Collaborator Award
Besides being a dynamic entertainer, Shondra is also known as a community leader who constantly makes time to give back to her community. She co-produced a video for the "Dance To make a Difference" event, with proceeds going toward Yavapai Food Council's new Bountiful Kitchen.
Members of the local Board of Advisors also shared information about the various projects funded through the annual competitive grants process and recognized the nonprofit organizations that received funding. With the support of its advisors and volunteer grant review panelists, ACF of Sedona awarded more than $228,000 in grants this year to 47 nonprofit organizations serving Sedona and Verde Valley in the areas of animal welfare, arts & culture, education, environment & sustainability, community health, tolerance & diversity, social services, children, senior citizens and individuals with disabilities.
The Spirit of Sedona was made possible through the generosity of local sponsors including presenting sponsor BMO Harris Bank. Other sponsors included Eye Boutique of Sedona; Paul Tibbs, Edward Jones; PJ's Village Pub; and Larry Kane Photography.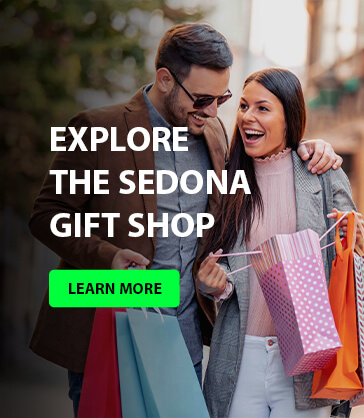 For more information about the event or this year's honorees and grantees, contact Tracey McConnell at TMcConnell@azfoundation.org, or call 928.399.7218.
The Arizona Community Foundation of Sedona is a permanent philanthropic endowment for the enduring benefit of the community, securing, managing and allocating donors' gifts for charitable purposes in the Sedona area. This family of charitable funds is guided by a local Board of Advisors and benefits from cost-efficient, centralized professional services provided by the Arizona Community Foundation.
Founded in 1978, the Arizona Community Foundation is a statewide philanthropy with regional offices serving communities across Arizona. Last year, ACF and its affiliates awarded more than $56 million in grants and scholarship funding to some 3,500 nonprofit organizations, schools and government agencies. Visit www.azfoundation.org for more information.