By Tommy Acosta
(June 17, 2021)
Yesterday, I saw a sight in the Safeway parking lot that just about broke my heart.
Parked next to me was this car, and when a woman opened the door and got out of it, I noticed that the car was totally packed with suitcases and belongings, blocking all the car windows save for the windshield.
There was not an excess inch one could pack anything into. The realization struck me that this woman was living out of her car.
She was haggard, shabby and unkempt. Her face was worn with worry and her eyes were dulled. I could see her hope was rapidly fading, if there was any left, anyway.
I almost said something to her, but I could not come up with anything to say. I did not want to embarrass her, but I don't think she would have really cared or noticed me.
I am generally not affected when I see the beggars perched on the entrance and exits of the Safeway parking lot and the other supermarkets in town. They set up shop, play bongos and other instruments, and collect their toll while talking on their cell phones.
But seeing this woman touched me.
I wondered what happened to her? How did she end up like this? Did she have a family? Was she totally alone in this world? What circumstance conspired to rip her from her home and force her to live in her car, so stuffed with possessions she would only be able to sleep on the driver's seat?
I tried to imagine myself in this situation. What would I do? Where would I go if I suddenly found myself with no place to live, no money, no friends and no one that I could rely on?
How would I eat? Where would I go to bath? Where would I sleep?
The thought of that possibility made my stomach churn.
We see them and yet we don't.
After seeing this woman, I became acutely aware of other homeless victims shuffling up-and-down S.R. 89A, some pushing carts with all their worldly possessions in them. Other's carrying everything they own on their backs in knapsacks.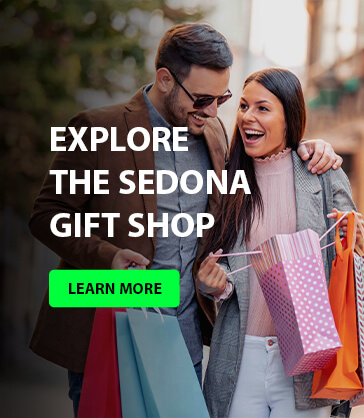 And what of the families that are homeless in Sedona? Imagine what the parents of young children must feel like living out in their cars with no roof over their heads.
This is Sedona. Things like that aren't supposed to happen here.
We are enlightened. We are spiritual. We are giving. Yet, the homeless haunt us and we offer too few resources for them in this town.
Fortunately, we have The Sedona Homeless Alliance and the City of Sedona Community Resources and Assistance program, to help.
But it's obvious we need more. We need affordable housing.
Short-term rentals and Air B&B's are limiting the housing choices for families living on the edge, forcing them to live too far away to be able to work in the city.
Tenants and families are being thrown into the streets by homeowners and investors profiting from the Air B&B phenomenon.
The city must focus its energy to provide affordable housing rather than trying to mitigate traffic congestion with multi-million-dollar solutions that will never work.
There needs to be a place where the homeless can eat, bath, rest and sleep; wash their clothes and dress.
The Sedona Homeless Alliance has been working hard towards that end but more financial help from the city and the community is needed.
The City of Sedona has the resources and money and property to build or lease such a shelter.
To do so would further enhance the image of Sedona as a giving and nurturing community and provide vital services to the homeless.
We count on the city government to take this challenge on and provide for our homeless Sedona brothers and sisters.