The Sedona Women's ("TSW") December 14, 2022 program at the Creative Life Center will feature inventor and scientist Jeff Pierce, who pioneered digital film mastering and digital visual effects tools. His work has delivered groundbreaking visual effects in over 60 motion pictures, including the Oscar-winning visual effects for "Independence Day" in 1996. He was also on the team who won an Oscar for Best Documentary in Short Subjects in 2005. His TV credits include "Northern Exposure", "Dr. Quinn: Medicine Woman," "Star Trek: Voyager," "Grey's Anatomy" and more. Pierce's experience extends to developing 3D technologies and producing the first 3DTV episode for the "Discovery" television series. He will discuss his life's pathway to becoming an inventor, as well as what the future holds with next-generation entertainment.
TSW December program attendees will learn how new technologies will influence not only entertainment, but also education, medicine, travel and how we access and interact with media. In addition, Mr. Pierce will provide inside stories of the current state of entertainment technologies. 
Influenced by his father, a computer scientist in the 1950's, Pierce learned Fortran, a sophisticated computer language, at 10 years old.  He decided to enter the world of analog to digital conversion when he failed the eye exam for a jet pilot career, but this setback didn't prevent him from inventing processes. 
In 2005, Pierce was involved in the science behind converting two-dimensional movies into three dimensions. He helped invent the process of transferring sophisticated television digital effects to the motion picture film industry. He and his colleagues spent 10 years researching a method to obtain critical, accurate information off original film, providing a signature roadmap of who, when and how film is manipulated. This work extended into data protection and antipiracy software, which Mr. Pierce recently patented. The patented software helps artists with ownership on digital space.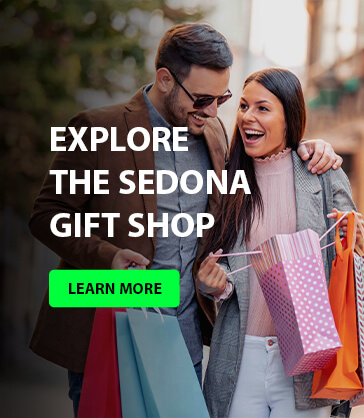 After spending years in the fast-paced Hollywood life, Pierce and his wife, Ivy, came to Sedona where they instantly fell in love with the city. Mr. Pierce now works from their cozy Sedona bungalow with its lush sanctuary garden, inspiring them into their next phase of life.
This dynamic TSW program, "Hollywood Visual Effects Inventor Speaks in Sedona" is open to the public on Wednesday, December 14th, at the Creative Life Center at 333 Schnebly Hill Road in Sedona. A meet and greet will begin at 9:30 a.m. followed by the program and Q & A at 10:00 a.m. To learn more about The Sedona Women or to become a member visit thesedonawomen.com or contact Sedonawomen669@gmail.com. 
The Sedona Women are dedicated to making a positive and lasting impact on the community by providing opportunities for women to build relationships, to learn about the community, to support community needs and to enhance the natural beauty and distinctive character of Sedona. TSW is an apolitical 501 (c)(3) organization that respects the diversity of its members and the inclusivity of our community.