2 Suspects In-custody from home known for Drug Sales
Cornville AZ (November 2, 2018) – On October 22, 2018, around 4:30 PM, deputies were dispatched to the 5900 block of E Tee Time Court in Cornville. Medical personnel were already on scene and treating 30-year-old Kaila Van Orden for a possible heroin overdose. Kaila was initially found passed out in the driver's seat of a vehicle with her 9-year-old daughter present.
Deputies learned that Kaila arrived at the E Tee Time Court home and went inside with her daughter who later found her inside a bathroom holding a syringe. Kaila's daughter told deputies she became very upset and both walked outside to get into their car. Kaila then fell 'asleep' according to her daughter who did not have initial concern because she has seen this happen to her mom before following drug usage. A short time later she could not wake her mom and this frightened her, so she ran back into the house and alerted a couple of people inside. Those 2 were later identified as 30-year-old Rachel Fools and 33-year-old Adam Hale, both residents at the location. Neither Rachel or Adam could also awaken Kaila, so they called 911. Medical personnel arrived and were able to revive Kaila pending transportation to the Verde Valley Medical Center.
A search of Kaila's vehicle revealed quantities of meth and heroin. 2 syringes were seized from Kaila's jacket before she was transported to the hospital. The Department of Child Safety was notified and Kaila's daughter was released to the custody of a relative.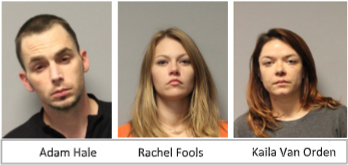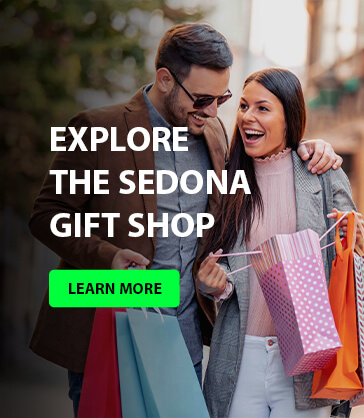 Due to the apparent heroin overdose, detectives from the Partner's Against Narcotics Trafficking (PANT) task force were notified. Detectives indicated they already had information and confirmation of illegal drug sales involving Rachel and Adam at this home and as a result, sought and obtained a search warrant. Inside the home, detectives found a usable quantity of methamphetamine in Rachel and Adam's bedroom along with a syringe loaded with heroin. Numerous additional syringes, drug packaging and a scale were also located.  Both denied providing heroin to Kaila and claimed they did not know she injected the narcotic inside their home.
Rachel and Adam were arrested and booked into the Camp Verde Detention Center, each on charges including Possession of Dangerous Drugs, Possession of Narcotic Drugs and Possession of Drug Paraphernalia. Both have since been released pending further court action.
Following release from the hospital, Kaila Van Orden was booked into the Camp Verde Detention Center on October 25, 2018, on charges including Possession of a Controlled Substance, Endangerment and Possession of Drug Paraphernalia. She is held without bond related to a probation violation.
Citizens can contact the Yavapai County Sheriff's Office with information or questions at 928-771-3260 or the YCSO website: www.ycsoaz.gov