This is a continuation of a series titled: Hearing Voices.  Preceding chapters are here.
www.SacredSpace.org 
November 4, 2012 
It was twelve years later. Twelve years after an angelic encounter at the Wall in Jerusalem the opening event in this story series. A lot happens in twelve years. Like anyone – by degrees, I was a different person – am a different person today. But without regard for the passing of time the memory of certain events remains current. Time passed but I continued to feel that there should and would be some kind of closure – an end note to make sense of those particular events and the rest of the weird stuff I've recounted here.
So it was not surprising that every year in the fall, at the time of the High Holiday Festivals, I thought of being there – back at The Wall. But this time with an appreciation of what might be accomplished beyond faith or doctrine – accomplished by the focused intent of a gathering of like minded men and women. But just wanting to be there was not the same as that feeling I'd had before when I knew that I really needed to go.
Eight years had passed since my last visit – nine since the encounter with… The Voice, and the Rabbi. That previous fall, 2009, knowing that the time of Rosh Hashanah and Yom Kippur had passed and Sukkot was already in progress I felt a sharp regret for not making the effort to be there. "Next year I really should go!" I thought to myself. Traveling was no longer the adventure that it had once been. No matter – the nagging continued. In terms of this trip, I went to bed one night in November and woke up in the middle of summer with the fall festivals just around the corner. I longed to be there, but so far, just longing wasn't enough to get me over center. In this way, I allowed weeks to slip by. Suddenly it was mid August, with no time left to waffle. But I was already away from home – working in Juneau and not inclined to plan another long trip. Besides, it was already past time to find seats on a plane or a hotel room in the Old City. And still, my inner "Nag" would not let up!
Finally, one evening I e-mail all the hotels I knew from previous years. By morning replies had come in. As expected, no one had an open room at this busy holiday time of the year. The airlines gave me the same story. No matter how I tried to route the trip, every seat into Tel Aviv was taken. I'd been inventive and persistent, but knew when to take no for an answer. Closing my lap-top, I left the hotel to get some work done before the whole day was wasted. I had tried! Yes, but I still knew that I needed to be in Jerusalem in three weeks…
Typical of Juneau, rain was falling as I drove from customer to customer. Rather than forgetting about it – that nagging feeling grew more persistent! I really had to go to Jerusalem for the High Holy Days, the matter was not negotiable. Resistance and realization wrestled inside of me as I braked to a watery stop. My thoughts, like the cars wiper blades, flipped one way and then other as I waited for the light to turn. As the colors changed, I decided. "OK," I seemed to be saying to another one of my unseen companions. Not completely happy with my decision, made a right turn in the direction of my hotel rather than left – toward my next appointment. Grudgingly, I had relented – literally yanking the steering wheel – I was entertaining a moment of petulance. I don't know why– but sometimes it just feels good to act childishly!
At that moment, turning right instead of left I noticed a man standing on the corner. While waiting for the light I had not seen him – maybe he had just walked up because only moments before he could have passed in front of me and been out of the rain, under the awning that protected pedestrians on the other side. But there he stood wearing his kippa – that small cap that is the mark of an observant Jew. Of course, Jewish people live all over the world. But in all the time I'd been there – three weeks each year for… years, I'd never seen a man in Juneau wearing a kippa. And to see him at that particular moment… Delusions of Reference – I've mentioned it before. Entertaining delusions of reference is a favorite pass time of narcissists and something to keep in mind if you, like me, "hear voices…"
But I also knew that it was pretty damn strange that an identifiably Jewish man – previously unseen – would be standing there in the rain the moment I had relented and in effect, set my face toward Jerusalem.
Now that I was committed, the travel gods smiled on me – sort of. I was able to book a United flight connecting with El Al after a twelve hour layover in Milan. Twelve hours is too long and too short a time to be in any city, but at least I had a ride to Tel Aviv. More conveniently, a room had opened up in Jerusalem at a placed I'd stayed before – Christ Church, Guest House. It would be spartan and a little on the expensive side – but it was available for the whole ten days.
Reservations complete, I concentrated on finishing the project in Juneau. It took another two weeks, after which I had a week back in Oregon to repack. All too quickly, I was gone again.
Christ Church is located inside Jaffa Gate – the main entrance through the walls of the old part of Jerusalem – the Old City as everyone calls it. I had made arrangements for a late –actually, very early morning check-in. It was somewhere after 3 am when I pulled my roll-along bags to a stop out front assuming than in a very few minutes I'd be welcomed in and shown to my room. But having rung the bell, meaning – pushed the buzzer button – I was met with silence. Whoever was supposed to be manning the door had left for the night or taken a nap and I could do nothing about it. Fresh out of options, I did the only thing I could – I planted my grumpy self on the hard stone steps of the building next door, waiting for the sun to rise and another days commercial activity to begin.
If you wait long enough, the little hands on the clock come round to where you need them to be. I did my time. Still, the guy who let me in was not happy. He was scheduled to come on duty at 9 am and there I was at 9. Apparently, that left him no time to fiddle around, straightening his desk and who knows what else it took to make him feel ready to face customers like me. Torn down, feeling like I was fix'n to die – I waited another half hour before receiving a room key from his unfriendly hand. Here it was… proof that power corrupts even those who possess it in small measure. But that's traveling. That's why I didn't want to do the actual "traveling" required to get here.
Griping aside, I was holding a room key. I'd made it! As soon as I could mount that last set of stairs and unlock to the door, I'd stripped and was standing under the barest drizzle of water – but hot water. And soon after that I was sleeping.
Sleep habits and time zone changes – not getting to sleep until after sunrise – still, I was awake before noon and could not get my clothes on fast enough – Checking to be sure I had my watch, wallet, passport and room key – I was out the gate, threading my way through the Old Cities maze of streets. Down from the Armenian section into the Jewish quarter and finally to the steps built into an otherwise cliff like edge – where houses stood high above a vast plaza and the Western Wall.
The overlook – back behind The Wall was my destination. The far left end of the leaning wall, as I thought of it – that low retainer separating spectators from a nast drop down to the prayer floor while providing a perfect ledge to lean agains and gaze out over the heads of all who gathered below and The Wailing Wall, itself. There was no way to count the number of times I'd imagined standing in this exact spot wondering what would happen, Now I really was there. And nothing happened. The trip was complete and standing there , my mind churned with a nasty mix of disappointment and failure.
There were no Voices speaking to me that day – no intuitive spark – no substantiation for all the trouble that I had  gotten up to, just to be standing here had been a waste.  And I was alone, with no one to share either elation or disappointment and no one to complain to. Having insisted upon traveling solo – I'd gotten exactly what I'd asked for. Call it one of those "perfect storm" situations – bone tiered, let down and self sabotaged. I felt completely deflated.
Self pity is so sneaky! Instead of slitting my wrists, I shook myself and looked at the situation with a little more clarity. Actually, I really was, very tired and there is nothing like fatigue to magnify feelings of depression. A days rest would change my perspective. After that I had the better part of two weeks to figure out what I was doing – what I should be doing. At a minimum I'd just have to find a way to pass, the time.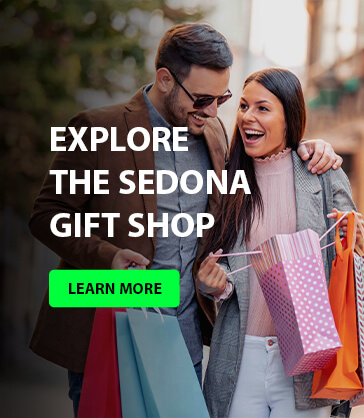 Jerusalem had changed and not changed. Roads had been re-routed, making, what had once been a very easy city to navigate – almost impossible! But doing the only thing I could with all that time on my hands, I scouted here and there for things to do – ways to simply entertain myself, because, apparently – nothing was going to happen on the supernatural stage. Days passed and still nothing.
I knew people, Israelis – friends from a time past so I rented a car and found my way out to the tiny hillside village, the Moshav where they live and work. They are harp makers, authors and herbal healers. Really quite interesting people and considering that I sort of – actually – totally barged in on them they were gracious enough and in their company I managed to kill another couple of hours. But even I know the limits of hospitality and before long was back in the car headed to the city and more hours of near complete isolation in the midst of so many other people. It was as though I bore the mark of Cain – either that or somebody had passed word to all the others that I had made poor travel choices and as punishment they had all decided that I was to be ignored. There is was again… self pity! There's a shot you can get for it and I was beginning to think that this was  my best option. But it's delivered to your head with a hand gun and…. See! There it was again! Jeez… Time to go throw rocks back at the Arab kids – create an international incident. There really were things a guy could do here other than just wait around on the chance that I might hear Supernatural Voice!
I said that the weather was perfect. The fact was that it was too hot. I'd spent the past month in rainy, fifty degree coastal Alaska. With no time to acclimate, no matter how I dressed, before I knew it I was dripping with sweat. So part of each day was consumed with washing clothes in the bathroom sink. It was time consuming and that was exactly what I needed – ways to pass time. The clothes washing served double duty. Hanging out in the bathroom, most days I was able to smash a couple of the mosquitoes that had found their way through screens or under door or window frames. Attracted by the moisture of  the shower, if I was patient they'd give it up and fly from wherever they been hiding in search of a drink. Who wouldn't? At which point I reduced them from three to two dimensions – from living to dead – transforming there miniature predator selves into a small point of satisfaction in an otherwise very tedious day.
Each day – several times, each day I'd walk down to The Wall. Still nothing – No juice. Years ago I had listened as that Rabbi told me that they were opening a hole all the way to heaven with their prayers. I had arrived a day too late for the largest prayer gathering, Yom Kippur. My chance to sit in the middle of the hole and get a down load had been missed. The Rabbi and his friend had kept my attention for only a short time before I knew they were being just as judgmental of Christians as I had been of Jewish beliefs. Still, that part about, "Opening a hole in the heavens for all the people of the world…" That rang the bell. So what was this hole? Was it a hole you stepped through or one through which something dropped on you? Was it like the movie idea of a Star gGate? When this dramatic episode happened, eleven years ago, I had no clue as to what is had been about. But now I was beginning to see a possibility that I'm surprised I'd missed for so long.
This time I had come to partake in a mass consciousness exercise. An exercise that I did not understand but knew was important because that angel had yanked my chain very convincingly as I stood there with contrary intentions.
The critical ingredient in a group prayer – or work of mass consciousness is agreement, or said the fancy way, coherence. An example of coherence is the conditions induced in photons, (light), to achieve the astonishing power that distinguishes a light bulb from a laser. It had taken me all these years to connect the dots – or think I had, I was really just guessing. But think about it. This is the place where the first Jewish Temple stood – or close enough. The temple was the place where every Jew who could make the trip assembled. High Priest's job is to be really cleaned – totally tuned up before he enters the Holy of Holy's – his once yearly visit to do priestly stuff. the He would carry the mass prayer, the intent of all the people of the nation – and by this act satisfy the requirements for atonement – or – like some do, break the word down as being, At-One-Ment. So, the High Priest had to be in Coherence with the energetic force that God was manifesting in the temple. Maybe this was the frequency of Jewish-ness. Maybe it was the primary vibe that carried harmonics representing all of humanity? At this distance – after all the time that has passed – cultures change – even Jewish culture that places such a premium on not changing. What ever they were doing back then details have been lost. What looks like highly stylized ritual could have carried things of substance. But for now it is lost. And at this point it's easier to think that I was just imagining a bunch of wild stuff of no more weight than alien abduction story's. I'm sidestepping the subject – letting it drop. But there is more to be said about all of this. What I suspect is that the truth of what is said and any power than might flow from it, has more to do with who is speaking than the actual words that they say. That's just something to tuck away. I may find  a way to bring us back here. But not now.
Wasting time is a crime punished by increasingly intense feelings of tedium. When wasted as I had done, time slows down to pay you back for not appreciating whats been given. Ten days of this and I was ready to swear in court that I had lived here unemployed and without speaking to anyone for a lifetime. Having kept the rental car, I'd driven down to the Dead Sea several times, to float around for an hour or so. But with no one to visit with even that rare experience soon grew boring. The harder I tried to make time go by – the slower it was passing.
I had managed to spend an eternity in only ten days – but finally, it came – my last full day. The flight I'd booked didn't leave until the next afternoon so I was under no pressure to pack. I'd made arrangements to leave the car at the airport so – no need to book a cab and have to worry about whether it would show up on time. The only thing I had to do was throw my cloths in my bag the next morning and drive away!
Go figure, but just knowing that I'd be gone soon – now I was relaxed and really enjoying my surroundings. I spent the day wandering the city for the twenty-fifth time – but now I was enjoying it – soaking in all the things I love about it – and no longer upset about having blundered – thinking that I was following "The Voice." So, okay feeling like I'd had to be here had been nothing but my imagination – facts is facts – tomorrow I'd be on my way home.
Arriving back at Christ church, I was buzzed in through the first set of twelve foot high, iron gates. Anyone on foot must first enter a cage with electric locks and security cameras controlled by the desk clerk. Next, the main door is unlocked allowing access to the lobby. From there guests have access to the courtyard by yet another thick door. It's a tight system and allows travelers to really relax in a city where things can happen that will ruin more than just one day. Walking from the lobby, across the courtyard and into the building where my room was located, I noticed a couple sitting on a very uncomfortable, old fashion settee – a short straight back couch that must have been made in the eighteen hundreds – more a museum piece than what would pass for functional let alone comfortable furniture. I smiled and wryly commented that they and found a "nice" place to settle for the moment – meaning that it looked uncomfortable as hell and why in the world would they have chosen this spot when there were alternatives? They were Australians – or so they said, as we introduced ourselves. I had a book in my hand – a book titled, Majic – spelled with a "j" to assure readers that the author was serious. It was not the sort of title that wins you friends in Christian circles. But I being me, had recognized similarities between the practice of magic and that of prayer. The petitioners prayer as well as the prayer of the heart that had caught my attention so many year ago. But these are not – I learned this lesson the hard way – this is not a subject you share with many if any and it was by accident that the cover was visible to my "new friends." But it was – they'd seen it and that's where the conversation started. Back and forth, words flowed as they interrogated me about the book and the implications of my willingness to expose myself to its message. But their words – their questions were unusually insightful, and at times, a little rough considering that we were really total strangers – they were tough interrogators but, interestingly, not condemnatory. After giving them a chance to talk about themselves – which they declined, I told them quite a lot of my story – of being confronted by what I call an angel and told that I was not to judge the actions of motives of Jewish believers – particularly not at the Wailing Wall on Yom Kippur. And Most importantly – I related that I had been told that I did not understand what was really going on – what the real significance and effect of these peoples prayers and intentions were. And all this backed up by the Rabbi who most improbably sought me out of the crowd and asked the question which perfectly mirrored the angel's statement. "Did I understand what was going on – what they were doing? It's true – we like to talk about ourselves. I was certainly having good time. But then as quickly as it had begun- it was over – as they announced that they had a tour to go on and had to leave right then. A tour? It was already 9:30 at night? What kind of tour started that late and… It simply didn't make sense. Strange as the encounter and their sudden departure were – I didn't have time to dwell on it. With the same suddenness as their departure and with clear certainty, I knew that it was time to do business – An odd phrase but that's how it came to me. I knew without doubt that his meant that it was time to get my rear down to The Wall.
With an urgency and expectancy that had been lacking for the whole time I'd been there, I ran upstairs and put on long pants, black ones and a white shirt. This is the costume of choice for most Jewish men and if dressed this way I would be less obtrusive among them with a kippa clipped to my hair. Showered and clothes changed, as fast as I could manage, I was out of the room and headed down the hill through the Jewish quarter to the Plaza and the Western Wall.
The prayer floor was busy that night. And rather than forcing my way up to the front I found a place near the back and sat next to one of the tables piled with prayer books. I don't know how long it went on before I noticed, but several minutes went by during which I was not conscious of myself. At some point I had stood up and was watching a procession of Jewish men. By the time I came to my senses a hundred or more must have walked by. Walking single file in a straight line, each held and infant child in his outstretched arms. Outstretched, as though intending to give the child away or to keep it's soiled diapers as far from their noses as possible. And then I realized that it was not real – it was not actually happening. I had slipped into a trance vision without realizing it, and was watching some sort of super natural movie. I'd woken up, but the trance images didn't stop. With eyes wide open I now was seeing both the actual events around me – individuals and groups talking and praying – and at the same time, this processional of men and babies marching right up to me before turning – alternating one to the left and the next to the right. None tried to actually hand off one of the children – they just kept walking up to me, splitting off and fading away. I watched it all – both the real looking and the really real – until the line of men and babies began to fade. They weren't there one moment and gone when I blinked my eyes. Instead they began to fade but still marched , faded more and more, until I was left with nothing but the raucous jostling of real life – the coming and going of all the men praying, visiting and carrying on in the ways they do there.
I knew that this was what I had come for – that it was important. For once I didn't bother with self doubts – real or not real. This was as real as it needed to be – as real as it was gonna get.
My next move was to try to figure out something else to do – something spiritual to guarantee that I'd be making good use of the remaining time. That lasted for about ten seconds. Realizing that all of importance had been contained in the vision and that anything else I might do was – really – just make believe… I left.
Back in my room and I washed out some t-shirts and socks, hanging them to dry and I packed my bags. I was done. It had not been until the last evening of the last day but at least my intuition had been validated. Once more I had done what I was supposed to do. Now – maybe it was time to figure out why it had been so important for me to follow directions. After all, I wasn't a kid anymore. Why did Tommy want to be Mr. Obedient?
That's all for this time – please leave a comment below or e-mail me at: Tom.Carroll@sedona.biz
To Be Continued.