This is a continuation of a series titled: Hearing Voices.  Preceding chapters are here.
By Tom Carroll
www.SacredSpace.org 
October 14, 2012 
The Finish Line – But Not The End.
The Dead Sea and desolate mountains rising sharply from its East and West shores. This is an environment as unforgiving as the politics of the people who live here. The only visible water is so salt and mineral saturated that it instantly, painfully attacks the mouth of anyone trying to drink it – a blessing considering that sickness and vomiting would result. People don't swim there – they float – on their backs. Not knowing better, on a later visit, I dunked my head under the surface and came up with my whole face on fire. Futilely wiping burning, salt slick water from my eyes, I ran near blinded, for relief at one of the fresh water showers dotting a public beach. Lesson learned.
"Don't let the desert eat you," – the words I thought I had heard from one of the guards. One step outside the gates of garden-like Kakalya and I was in that desert – nothing but hot sun radiating against rock and barren soil. I'd been warned.
From Kakalya, the rocky ground sloped at the same steady angle for half a mile before reaching the bottom of a cliff face. On foot and exposed to the sun I was getting a better sense of what I had set out to do. Good thing I'd brought the water, but a one liter bottle would not last unless I was careful. Approaching the cliff I could see places to begin climbing. What at a distance had appeared to be an almost sheer rock face actually offered toe holds and ledges making it more of a steep, hand over hand walk than an actual rock climb. Still, this was no place for mistakes. The higher I climbed the more I found myself focusing. The next hand hold… the next step. Sweating heavily in the heat and thick, still air, I stopped to rest several times before reaching the top. This felt right, I was glad I had come.
Making my way up a narrow chute, I scrambled the last few yards to the top. My chest was heaving from the effort, but in the dense air, I soon began to recover and turned to look back out over the scene below, surprised at how far I'd come in only an hour. Kalya looked to be no more than a miniature of itself. Sounds of sporadic cars passing on the highway were absorbed by the distance. Looking West, in the direction of Jerusalem, the land rolled away in a series of hills and rim rock. In some places it was flat enough to be farm ground had there been water. But there was none. This was the Judean Wilderness and there was not another living soul to be seen. Drinking from the plastic bottle, I looked at my watch. One thirty. The land to the south where I was headed rose to a high point with a knife like cliff edge. This was the peak I had seen from below and it looked a lot like the one I'd seen from Singapore.
Except for one canyon that lay between, it would be a long but easy walk to the top. Rather than taking the shorter, straight path, I decided to skirt way around to where the canyon rose most of the way up out of itself, so that I'd not have to climb down and all the way back up again. I could have simply hiked up that canyon in the first place, but it opened out in plain view of the Israeli Army. I thought it might be a good idea to stay out of sight, not wanting to talk to the soldiers a second time. If they spotted me now I would have some questions to answer but time to think up answers while waiting in a little room with a sturdy door that could only be opened from the outside.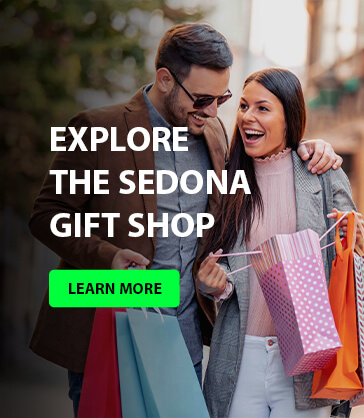 Thinking it time to leave I happened to look before taking a first step and there at my feet were several blue stones. Glancing around I saw no others like them. How odd. They were a deeper blue than turquoise – more like lapis. Blue being the color associated with prophecy, here was a sign – proof that I was on the right track! Picking one up, it's weight – lack of weight identified it as plastic. Enough, with this "sign" thing! I knew what I had seen and heard. Looking for signs and assurance wasn't necessary. Having rested and caught up with my breathing, I headed off again. It had been a long trip from Singapore, but now I was almost there.
Even choosing the long way, it still did not take much time to reach the canyon. And thankfully, as I'd hoped, it dropped gently in scree covered slopes broken by a few rock ledges. Reaching the bottom I began to climb again, picking the easier ways marked by the hooves of wild goats or somebody's band of sheep. Always watching for anything unusual I saw what looked like pottery shards. I had been seeing them all along the way thinking they were just small flat rocks, just pieces of sandstone or whatever. Examining one more closely, its uniformed thickness and slight curvature suggested a large bowl. Its broken edges were no longer sharp but worn smooth by time and weather. As centuries counted off millennia, even this wild desert place had witnessed untold numbers human passersby, their litter now hard to distinguish from the native soil.
Finishing the climb, I found that I stood at the highest point for miles around. What an odd feeling… to walk to the cliff edge and see with my natural eyes, a scene that was already so familiar. From here a rock wall dropped straight down hundreds of feet. Fallen stones accumulating again in tumble of boulders so far below, where the hillside sloped more gently the rest of the way to the valley floor. A step like ledge provided a place to sit and rest. And close enough to the edge that I could see most of what lay below. It was exactly as I had pictured, or I should say, as it had been shown to me. whatever doubts I may have had, I was a believer now as I stood and stared. That particular curvature of the shore line of the Dead Sea below. The mountains on the other side made hazy by multiplied tons of evaporated water – just as I'd "seen" them. I knew that coming here had not been an extravagant work of imagination. Instead, I'd been directed – guided to this exact location. The only remaining question was why? The voice that had set me in motion was now silent. The answer would have to wait.
By the time I reached the top and had surveyed my surroundings, it was only three thirty, still plenty of time to complete my job and be back in Jerusalem before dark. But the timing felt wrong. I knew now – was certain that I would have to spend the night here. What I was required had to be done as the sun rose, not in the middle of the afternoon. I had a long time to wait. Retreating from the edge I began to explore the area around me and was not surprised to again find evidence that others had also been here. But the evidence was not what I would have expected. There were signs of a battle. This would have been the perfect reconnaissance outpost, also making it an important target. There were no shell casings, indicating that it had been a one sided fight. Whoever had been here had taken incoming fire from heavy weaponry. Laying in the dirt were ragged chunks of rusted steel – shrapnel flung from exploding artillery shells. A .50 caliber bullet is a copper clad, steel slug, two inches long and one half inch in diameter that exits a gun barrel at speeds approaching 3000 feet per second. Now lifeless as handfuls of old teeth, they lay scattered all over the hill top. Some were scarred but intact. The copper jackets of others had been peeled back or ripped completely away on impact. Exactly what had stopped their flight, I didn't want to know.
Interesting as this find had been, I began to look for something else to fill the time. Frequently checking my watch, the minutes were dragging. I wished I had brought a book and then remembered the bible in my sack. I read the account of Jesus being baptized somewhere along the Jordan River that flowed from the north. Though tradition says otherwise, His cousin John may have worked near here. Considering that this is the closest access to the river from Jerusalem it would have made it easy for the faithful and the curious to find him. While by historical account, John does not seem like the type who would cater to anyone's convenience; this would still be a likely spot. Jesus came to John from the Galilee region, and after being baptized went up into a wilderness. The hills around Galilee and Samaria, to the north are planted with groves of olives and dotted with small towns. Very likely, Samaria has always been an inhabited and cultivated area. This area too, all that I could see for miles around was as it probably always had been – a rugged, dry wasteland. While crossing the canyon below, an unusual cave had caught my attention. It had a large open mouth and a single flat stone – one massive slab forming a floor which extended out in front – a wide patio like area. Someone had assembled heavy blocks of stone in a seating arrangement. The cave had obviously been used recently. Just as obviously, it had been in existence for a very long time. Persons unknown as well as those who walk among the pages of written history – who could say which of these, might have stopped there for a night or longer?
To Be Continued.