Two-Day Celebration of the Plant-Based Lifestyle
Sedona AZ (November 21, 2017) – On January 20 and 21, 2018, Healthy World Sedona will present Sedona VegFest 2018 at the Sedona Performing Arts Center, 995 Upper Red Rock Loop Road. The event will feature speakers, cooking demonstrations, an art show and exhibitors, all of which will focus on promoting the health, ethical and environmental benefits of a whole-food, plant-based (WFPB) diet and lifestyle. The theme for this year's event is "Peaceful Plates, Peaceful World."
Sedona VegFest 2018 will bring to Sedona some of the most widely respected experts and proponents of WFPB living for informative and motivational presentations. Dr. Caldwell Esselstyn, author of Prevent and Reverse Heart Disease, will deliver the keynote address on the personal health benefits of a WFPB diet. Several other widely renowned and highly respected speakers —  including Colleen Patrick-Goudreau, Keegan Kuhn, Dr. Michael Klaper, Brenda Davis, Jane Esselstyn, Sid Garza-Hillman and Jane Velez-Mitchell — will address additional benefits of this type of diet. These benefits include improved personal health, promotion of the humane treatment of animals and advancement of environmental sustainability.
One unique part of the event will be the Sedona VegFest Art Show, at which over a dozen of Sedona's most gifted local artists will display original works reflecting the "Peaceful Plates, Peaceful World" theme. Sale proceeds will support Healthy World Sedona and its mission. Additionally, Sedona VegFest 2018 will feature cooking demonstrations by plant-based chefs, delicious plant-based foods and an exhibit area showcasing a full range of healthy and sustainable products and services.
In addition to promoting the WFPB diet to attendees, Sedona VegFest will support adoption of this healthier lifestyle in Sedona's schools. As part of a partnership between Sedona Oak Creek School District (SOCSD) and the Humane Society of the U.S, VegFest will feature a special lunch catered by the SOCSD Food Services staff. The lunch will include three tasty dishes — Sweet Potato and Black Bean Chili, a Fiesta Rice and Beans Bowl and a Pumped Up Pasta Bake — that will then be added to the ongoing menu choices for SOCSD students. Tickets for the luncheon may be purchased in the Performing Arts Center lobby on both days of VegFest.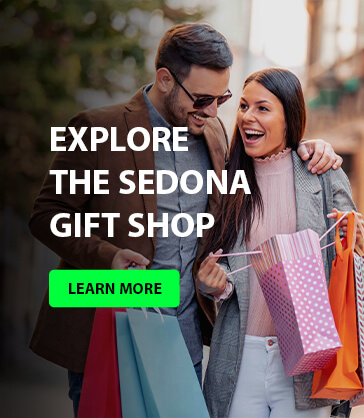 The VegFest lunch is an extension of the Humane Society's Forward Food initiative, which represents a collaboration with chefs, dietitians, doctors and other professionals and individuals committed to developing a healthier and more sustainable food system through promotion of the plant-based diet. Forward Food also has a special program that provides K-12 schools with plant-based recipes that meet USDA regulations and other nutritional requirements. Following VegFest, the SOCSD staff will receive training in plant-based meal preparation from Forward Food.
Early bird adult registration discounts for either day of Sedona VegFest 2018 are available at $25 per day or $40 for both days, through December 15, 2017. Students with IDs may purchase early bird tickets for $15 per day or $25 for both days. Children under 12 are admitted free with a paid adult.
Healthy World Sedona is actively seeking individuals, organizations or businesses to become part of Sedona VegFest 2018 as sponsors and/or exhibitors. The complete event program, opportunities for sponsorships and a registration portal are available on the Healthy World Sedona website at healthyworldsedona.com/vegfest2018. Questions or requests for additional information may be directed to pr@healthyworldsedona.com.