Sedona AZ (November 30, 2017) – Bridging the passage between the old year and the new, Healing Interconnections: Nature, Spirit, Art an art exhibition and series of events opens at the Sedona Hub on December 10th and runs through January 27th. Exploring and celebrating the interrelationship between nature, art, spirit and health with images, words and music, this has something for everyone.
The opening reception on Sunday December 10th, from 3-6 pm features readings by five authors: Seronde will read poetry from her new book, War on Two Worlds, Peace on One, Fleischner, along with contributors Melanie Bishop and Edie Dillon will read from Nature, Love, Medicine: Essays on Wildness and Wellness, and Eveline Horelle Dailey will read an excerpt from Let's Go for a Short Walk.
The opening reception is free and open to the public. Authors Adele Seronde, Eveline Dailey, and Tom Fleischner will also be signing their books.
The space is graced with art by Adele Seronde and Jacques Cazaubon Seronde, sculpture by Edie Dillon (wellspringstudio.org) and paintings and weavings Eveline Horelle Dailey (evelinenow.com)
Melanie Bishop (author) is a creative writing teacher and editor, founder of the literary journal Alligator Juniper.  Edie Dillon is a nationally exhibited sculptor, painter and environmental artist whose work seeks to honor the beauty and mystery of the world. Her large installation project, Yellow Dirt Testimony, showed at the Coconino Center for the Arts as part of the Hope and Trauma in a Poisoned Land exhibit bringing attention to the impacts of uranium mining on Navajo lands and people
Adele Seronde was born into a family of six generations of artists is both a painter whose work has been exhibited throughout the USA and in Italy. Her writing is included in seven books of poetry, and her children's poetry is in many schools. Her first book of prose, Our Sacred Garden: The Living Earth reflects her deep concern with our environmental crisis while speaking to experiences in community activism as a co-director of visual arts for "Summerthing," Boston's Neighborhood Arts Festival (1968-72), and later, in Sedona, as founder of Gardens for Humanity, promoting the integration of arts and gardening in schools, hospitals and city parks. Ms. Seronde is currently working on her new book, Pegasus: With Wings on Fire in Education using the ancient Greek myth as a metaphor for changes in America's educational system.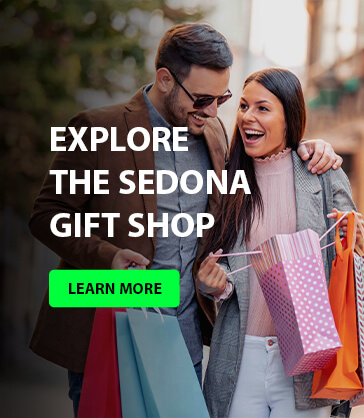 Thomas Lowe Fleischner, a naturalist, conservation biologist, and Executive Director of the Natural History Institute, Faculty Emeritus at Prescott College, where he taught interdisciplinary environmental studies for almost three decades. He edited The Way of Natural History, and authored Singing Stone: A Natural History of the Escalante Canyons, and Desert Wetlands, as well as numerous professional articles. His new edited volume Nature Love, Medicine: Essays on Wildness and Wellness, was reviewed by Booklist from the American Library Association: "Nature Love Medicine is a beautiful collaboration that brings together diverse perspectives…. Each contributor's love for the natural world is apparent and, more important, infectious. Readers will be inspired to renew their connection to the living world and attempt to rejuvenate their bodies and minds."
Eveline Horelle Dailey was educated overseas in humanities and the arts and studied and practiced commercial design in the United States. Her readers find French influencing her poetic prose. Published in journals and magazines, her books are read globally. She is a public speaker whose memoirs speak to the heart of humanity exposing what is left unspoken. Design and art bring structure to her compositions. When not writing, Eveline can be found reading, weaving or painting.  Horelle Dailey is also a Palliative care and 11th hour volunteer, offering assistance to those she serves.
Jacques Cazaubon Seronde studied at the museum school of fine art in Boston Massachusetts, and has been living and working in his homeland of Northern Arizona. Mixing drifting, landscape inspired abstraction with classical figure drawing and form representation and working primarily in oil paint Cazo's new work explores the relationship between the emotional understanding of a changing world and the natural landscape.
Other events planned during the exhibition include a poetry reading exploring our connections to nature with music from Jo B. & Walton on Wednesday, January 10th (5-7pm) and a panel discussion co-hosted by Gardens for Humanity and the Natural History Institute investigating the latest information on the relationship between Nature and Healing on Wednesday, January 24th (6-7.30pm). The exhibit closes on Friday January 26th with a celebration and dance concert beginning at 7pm.
Join us this during this season of joy and creation for the opening of Healing Interconnections: Nature, Spirit, Art an inspiring new art show – and perhaps pick up a book, signed by the author and dedicated to someone you love, on Sunday December 10th, from 3-6pm, at the Sedona Hub.
What: Healing Interconnections: Nature, Spirit, Art – Art Opening and Book Signing
When: 3-6 pm, Sunday December 10th
Where: The Sedona Hub – 525B Posse Grounds Rd
More Details at www.sedonahub.org