Sedona AZ (October 3, 2019) – Start the Halloween season off right with Patricia Jacobson presenting and signing her new book Haunted Jerome, co-authored with Midge Steuber, on Saturday, October 5th from 2-4pm at The Literate Lizard Bookstore in (1575 W. SR89A in West Sedona.) Perhaps a few of the ghosts of Jerome will make the short trip down State Route 89A to join us!
Jerome, Arizona holds the distinctive title of being the largest ghost town in America, said to be home to more spirits than humans. Once upon a time, Jerome was home to the largest copper mine in Northern Arizona, built on the steep terrain of Cleopatra Hill, and at its peak had a population of 15,000. It was also known as 'The Wickedest Town in the West' thanks to the multitude of saloons, gambling and ladies of the evening. But life was nevertheless tough on the mountain—death came too soon for many.
When the copper mine closed in 1953, Jerome was left a ghost town in more ways than one. The population dwindled to less than 100 people…while the souls of the thousands who had met untimely deaths over the decades continued to haunt the streets. Today the town has repopulated with the living, who opened boutiques, restaurants, galleries, hotels and wine tasting rooms…but the spirits still remain.
Haunted Jerome recounts many of these ghost stories. You'll learn about the Jerome Grand Hotel, formerly a hospital where some 9,000 died after mining accidents, gunfights, opium overdoses, murders, explosions and more. And you'll hear ghost stories from places where you yourself may have wined and dined, including The Conner Hotel and Spirit Room, The Haunted Hamburger, and the Mile High Grill.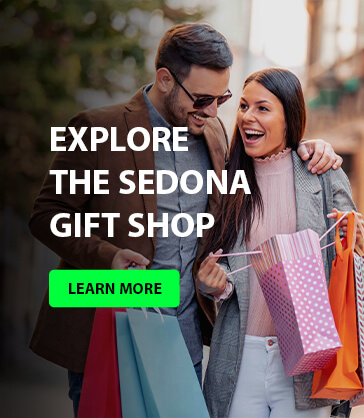 Patricia Robertson's first experience with the ghosts of Jerome came in the 1970s, when she felt herself picked up and tossed down some stairs by an invisible hand. In the intervening decades, she has explored every building, stagecoach track, lost mine shaft and hidden tunnel in the area. Meet Patricia, hear her rich collection of stories, and pick up your autographed copy of Haunted Jerome, new from Arcadia Publishing and The History Press.
Light refreshments will be served. The Literate Lizard is located at 1575 W. SR89A in West Sedona, between the Chocola Tree and the Cleaner Quicker Car Wash. Parking is available in the lot behind the building off Oak Creek Boulevard.