Sedona AZ (February 21, 2017) – The Mental Health Coalition Verde Valley February Mental Health Monday program, "Mental Illness and the Gut-Brain-Body Connection"  will feature Dr. Jessica Hayman, licensed Naturopathic Doctor in the State of Arizona and Michi Nadler, Certified Colon Therapist and Ayurvedic Pratictioner. The meeting  will take place Monday, February 27, 9:30-11AM at Yavapai College Sedona Center, 4215 Arts Village Dr., Sedona. The program, which is open to the public at no charge, will be followed by the Coalition Business Meeting from 11AM-12:15PM.  
Dr. Jessica Hayman received her Doctorate in Naturopathic Medicine from Southwest College of Naturopathic Medicine in Tempe, Arizona and also holds Bachelor's degrees in International Relations and Spanish from The University of Southern California in Los Angeles.   
Naturopathic Medicine found Dr. Hayman, as she was continually trying to find answers to the root cause of disease processes occurring within her circle of friends and family.   Her curiosity and desire for living a clean lifestyle turned a passion into a profession.  She sees herself as a facilitator to help empower patients to take measures to better their lives through seeing the world around them in a new light. She has a passion for environmental medicine and treating patients with chronic toxin exposure, which can be considered a major catalyst in many chronic disease processes.  Clinical nutrition and gastroenterology are important areas of focus because the gut is the gateway to a vital immune system, important for physical and mental health.
Michi Nadler's life journey has taken her through a broad array of experiences and lessons, both personally and professionally. From the start, she was plagued with congenital adrenal issues which caused her to have a very low energy level. Originally from the Republic of South Korea, she immigrated to the United States after finishing high school and enlisted in the US Air Force. While serving, she obtained her US citizenship and expanded her horizons as an electronics technician and by doing a wide range of traveling.  After spending 18 years in her career, she became totally burned out and moved to Sedona, Arizona. She then visited India where she discovered the ancient healing art of Ayurveda. It was then that she knew she needed to learn more about this amazing art of healing and to share the knowledge with others. Michi has incorporated her Ayurvedic knowledge into her colon hydrotherapy treatments. This allows her colonics to not only help in detoxifying and cleansing the colon, but to also help restore balance and vitality to benefit physical and mental health.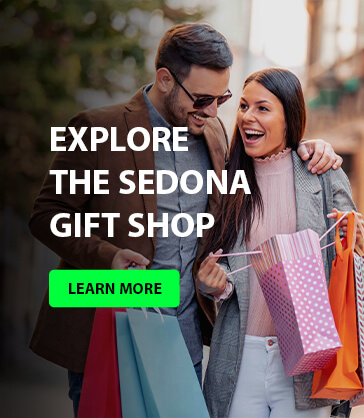 The connection between the gut, brain and the body is being studied more these days. Dr. Emily Deans, writing for Psychology Today online (April 6, 2014) says, "We are never truly alone. On our skin, in our gums, and in our guts live 100 trillion organisms, altogether known as the microbiome. These beasties comprise 90% of the cells of our bodies, though these cells are so tiny in size that it appears our own human cells predominate. It is only recently that we have begun to study these organisms with any depth. Most of them live within the gut, and cannot be cultured, and only with the advent of advanced genetic testing have we been able to have a better understanding of the variety and numbers of microbes we're dealing with. What do they have to do with psychiatry? It turns out way more than we might have suspected. The gut and brain have a steady ability to communicate via the nervous system, hormones, and the immune system."
The Mental Health Coalition Verde Valley is a 501C3 non-profit volunteer organization dedicated to building community support for families and individuals living with mental illness through education, advocacy, and community support services. For more information, contact Barbara Litrell 649-0135 or blitrell@aol.com.