Sedona AZ (May 24, 2013) – Sedona's Green Light will perform Saturday May 25, Memorial Day Weekend, from 7 to 10 p.m. at The Sedona Wine and Beer Co. (The Hoppy Grape Lounge) located on S.R. 89A in West Sedona. The band's popularity continues to grow exponentially as more and more learn there is a band out there that continues to carry the creative-musical torch of the Baby Boomer generation forward.
On Sunday, May 19, they were interviewed by KATO FM in Telluride, with 20 thousand listeners tuned in.
Their songs, all originals are the songs we never got to hear when younger because these songwriters had to hang their musical dreams on the shelf for a while to raise families and secure stability in the real world.
With that behind them, they got back to what they love to do best and now we have Green Light!
Tommy Acosta (bass), Chicky Brooklyn (rhythm) and John Robusto (lead) have written a beautiful selection of songs that cover the full spectrum of human emotion; and play them with a fervor that was never lost.
Joined by Uncle Marc on trombone and keys, Joey Rivera on drums and sometimes special guests stars like Mike Reed and Lee Sullivan on sax, the band fills every musical space with richness, fullness and joy.
'We just love to play," Tommy said. "We get up on that stage and we forget everything on our minds but the music. Who we are in life doesn't matter. It's what we are on stage that counts."
And what they are is a powerful, eye-riveting band. There is no one solo-performer that becomes the focus of the show. Each musical personality on that stage is a stand-alone star.
"Tommy and I are just as blown away as the audience watching J.R. and Uncle Marc trade licks," Chicky said. "We are each others' fans."
The musical virtuosity of the musicians is complimented by the group's excellent command of harmony and vocals.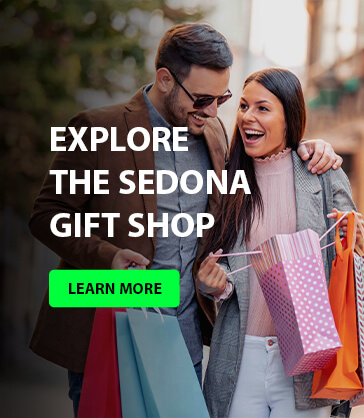 "We are a vocal group first and foremost," J.R. said. "We can explore musical horizons but we always come back to the song."
Songs like Deep River, Keep Your Eyes on the Road, Green Light and All My Life have people singing with the choruses. For everyone, they have a song.
"As we all know, a great song is always song greater than the sum of its part," Tommy said. "Consider every song you ever loved. It was the melody, the words and the arrangement coming seamlessly together at just the right point in your life, to create a powerful emotion you feel over-and-over every time you hear it. That's what our songs do."
To see a video of them live click here.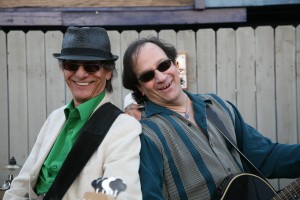 Every band sooner or later finds a venue they want to call home. Such is The Sedona Wine& Beer Co. in West Sedona.
"What the Cavern was to The Beatles, The Hoppy Grape Lounge is to us," Chicky said.  "It's got great vibes, wine, beer, taps, snacks, a really cool bar, a waterfall and an outside patio where musicians play.
The band has released a CD of a live performance at Bent River Bookstore in Cottonwood and is ready to record their first studio release.
"It's time to get serious," Tommy said. "It doesn't matter if you're young or old as long as you could rock and roll and we got songs people love, both the young and the old. Might as well drag ourselves into a studio and do it right."
Though no time table has been released, Uncle Marc did give us a clue.
"Soon," he said.