Inhale Love – Exhale Gratitude

Sedona AZ (November 7, 2018) – Thanksgiving is just about the best holiday, isn't it? No long lines, no presents to buy, no pressure to decorate, just a fabulous meal, friends and families together, and maybe some football. Oh yes, and there's Gratitude, having the time to reflect on all our blessings, big and small.
For the third year, SedonaKind is thrilled to be able to place our Gratitude Trees around the community. We believe the saying, "It's not happy people who are grateful. It's grateful people who are happy." This year, the Gratitude Trees take many forms. There are traditional Christmas trees, manzanita branch trees, murals of trees and paper trees. All of them are coupled with heart-shaped ornaments to write on and then decorate the trees. And what do you write on the hearts? Why, you write what you are grateful for, the blessings in your life. And after making and hanging your own Gratitude Heart, you can have the joy of reading what your friends and neighbors count as blessings.
You can find the Gratitude Trees at the Sedona Community Center, the Oak Creek Country Club in the Village, the Yavapai Community College Campus in Sedona, and in the Sedona Public Library, both in the Children's room and the Main room. "The messages on the hearts over the past years were so touching, and so meaningful," said SedonaKind chairperson, Cheri Baldwin. "They say things like, 'I am grateful for people who find time to volunteer…for my baby brother…for a home to live in…for my immigrant parents…for food…for love in my life'."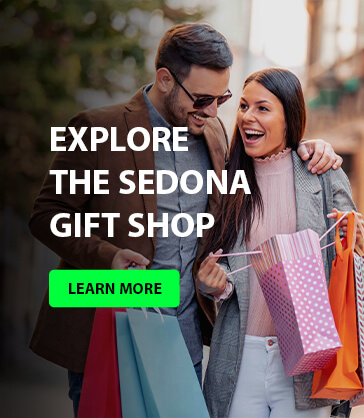 The Gratitude Trees will appear during Sedona Kindness Week beginning November 13th. They will remain through December. SedonaKind invites everyone to visit one, take the time to bear witness to the blessings in their lives, and in the lives of the people in their communities. You can always make a small Gratitude Tree of your own and add it to your family's holiday traditions. Remember, "Gratitude paints little smiley faces on everything it touches."
Visit SedonaKind.org to learn more about Sedona Kindness Week activities.