Sedona AZ (April 9, 2020) – Arizona Governor Doug Ducey issued an Executive Order that beginning April 9, 2020, anyone entering Arizona through any airport from areas with substantial community spread of COVID-19 must self-quarantine for 14 days.
According to the Office of the Governor:
Communities with substantial community spread, includes but is not limited to the New York Tri-State Area (Connecticut, New Jersey and New York).
Additional areas of substantial community spread may be added in consultation with the Director of the Arizona Department of Health Services or if a travel advisory is issued by the Centers for Disease Control and Prevention (CDC).
The Arizona Department of Health Services will coordinate with each aviation and airport authority in Arizona to effectuate the isolation or self-quarantine.
Any person who violates the order may be charged with a Class 1 misdemeanor and is subject to a fine not to exceed $2,500.
This order does not apply to: airline employees, military personnel, healthcare workers, human services personnel, workers conducting essential infrastructure operations and workers providing essential governmental functions.
Read the entire announcement here.
More information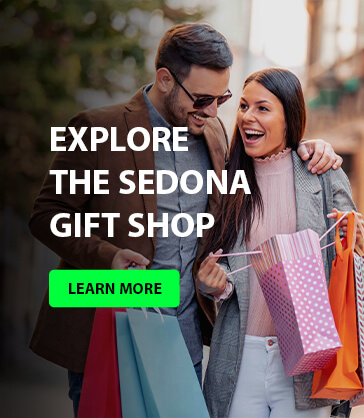 To learn more information on the city's response to COVID-19, and what resources are available for the community and businesses, go to www.sedonaaz.gov/covid19.
For questions, email questions@sedonaaz.gov.
Health resources
Look to the following CDC, state and county resources for more information on COVID-19:
Coconino County Health and Human Services COVID-19 hotline: 928-679-7300 and website.
Yavapai County Health Services hotline: 928-442-5103 and website.
Coconino County COVID-19 testing information.
Statewide hotline on all COVID-19-related issues: dial 211.
Tips on coronavirus prevention and 10 ways to manage respiratory symptoms at home. 
The President's Coronavirus Guidelines for America.