Arizona News – Governor Doug Ducey signed a memorandum of understanding with Western Governors University (WGU), establishing WGU Arizona – a state affiliate of the national, online university – to provide greater access to higher education opportunities for Arizonans through new technologies and online pathways. 
Under the MOU, WGU Arizona will supplement the learning opportunities available through Arizona's public colleges and universities and help support working learners and the estimated 600,000 Arizonans that have some college but no degree. WGU provides Arizona residents with a competency-based approach to learning that allows them to use their prior education, training, and experience to complete their degree at their own pace and more affordably. 
"Over the past eight years, we've ensured our workforce is ready to meet the demands of employers as more and more jobs come to Arizona. WGU has been a leader in affordable, innovative higher education for working adult learners and as Arizona continues to lead in providing students the freedom to choose educational opportunities that put them first and best meet their unique needs, I couldn't be prouder to support the WGU Arizona partnership. Trusted partners like WGU ensure that all Arizonans have access to succeed, regardless of what corner of our state they live in. The partnership paves the way for current and future workforces and expands opportunities for historically underrepresented populations in higher education," said Governor Ducey.
In 1996, Arizona was among the 19 Governors supporting the launch of WGU along with fellow members of the Western Governors' Association—to create state policies that support the expansion of affordable, flexible, quality education. Since then, WGU has grown to be the leading online, competency-based university in the United States, with more than 140,000 students and 301,000 graduates – 2,520 students and 6,059 graduates from Arizona.
"In partnership with Governor Ducey, we are expanding on our tradition of breaking tradition," said WGU President Scott Pulsipher. "Technological innovation is redefining and enhancing how students learn, which makes it more accessible and personalized for those with already demanding lives. We are grateful for the opportunity to serve Arizona's working adults and help them take steps to achieve their dreams while strengthening Arizona's workforce and economy."
The agreement will also continue to bring together the Arizona Commerce Authority, employers, and officials to work cooperatively with WGU to support and promote pathways to education, with a particular focus on dislocated workers, veterans, underserved populations, and other Arizonians in need of higher education achievement and degrees.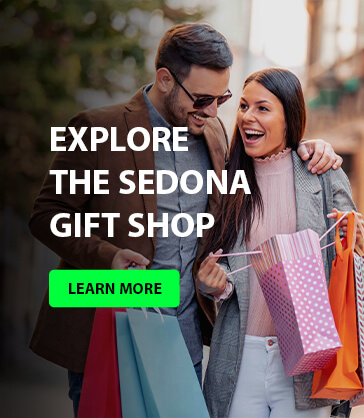 WGU Arizona will continue to work with the community college system to provide seamless transfer and articulation of community college graduates into four-year degree programs, while also collaborating with employers and employer organizations in Arizona to meet workforce needs throughout the state.
"I was attracted to the competency-based model of WGU, since I already had a lot of experience and applicable knowledge in several of the areas covered in my chosen degree plan," said Jen Jonas, a resident of Mesa, Arizona and WGU Master of Business Administration grad.  "Another huge plus was the fact that I could complete as many courses as I wanted in a given semester at a reasonably low fixed rate."
With an average student age of 34 in Arizona, and with 79 percent of students employed—mostly full-time—while enrolled in degree programs, WGU has the experience and track record to help boost Arizona's efforts in supporting postsecondary learners, and especially working adults who need flexible and affordable pathways. Nearly 62 percent of WGU students in Arizona are from one or more historically underserved populations, including many rural residents, first-generation college students, and low-income Arizonians. Learn more about WGU student success at: https://www.wgu.edu/student-experience.
About WGU
Established in 1997 by 19 U.S. governors with a mission to expand access to high-quality, affordable higher education, online, nonprofit WGU now serves more than 140,000 students nationwide and has more than 301,000 graduates in all 50 states. Driving innovation as the nation's leading competency-based university, WGU has been recognized by the White House, state leaders, employers, and students as a model that works in postsecondary education. In just 24 years, the university has become a leading influence in changing the lives of individuals and families and preparing the workforce needed in today's rapidly evolving economy. WGU is accredited by the Northwest Commission on Colleges and Universities, has been named one of Fast Company's Most Innovative Companies, and has been featured on NPR, NBC Nightly News, CNN, and The New York Times. Learn more at  wgu.edu and wgu.edu/impact.