Sedona AZ (December 9, 2011) – On Thursday, December 22nd at 6:30 pm everyone is invited to a special Chanukah candle lighting ceremony with Rabbi Alicia Magal at Goldenstein Gallery in uptown Sedona. The Chanukah holiday celebrates the triumph of light over darkness and is representative of the rededication of the temple at Jerusalem. The chanukiot (Chanukah menorahs) to be used in the ceremony is part of Goldenstein Gallery artist Dorit Herlinger's desert collection.
The sights, smells and sounds of desert life in Arizona and the holy city of Jerusalem influence Dorit Herlinger's elegant art jewelry and Judaica. Herlinger is 12th generation born in Jerusalem. She uses sterling silver, eighteen-karat gold, flame worked- copper and a variety of mixed media including glass. She works with vibrant colors to create stunning abstract pieces that always get attention, are classy, and compliment. She was recently part of a 3-woman show in Croatia where she represented the United States. Her Judaic art includes Menorahs, Mezuzahs, Dreidels and Star of David jewelry.
According to Jewish history, more than twenty-one centuries ago, the Holy Land was ruled by the Seleucids (Syrian-Greeks), who sought to forcefully Hellenize the people of Israel. Against all odds, a small band of faithful Jews defeated one of the mightiest armies on earth, drove the Greeks from the land, reclaimed the Holy Temple in Jerusalem and rededicated it to the service of God.
When they sought to light the Temple's menorah, they found only a single cruse of olive oil that had escaped contamination by the Greeks; miraculously, the one-day supply burned for eight days, until new oil could be prepared under conditions of ritual purity.
To commemorate and publicize these miracles, the sages instituted the festival of Chanukah. At the heart of the festival is the nightly menorah lighting: a single flame on the first night, two on the second evening, and so on till the eighth night of Chanukah, when all eight lights are kindled.
Chanukah customs include eating foods fried in oil — latkes (potato pancakes) and sufganiot (doughnuts); playing with the dreidel (a spinning top on which are inscribed the Hebrew letters nun, gimmel, hei and shin, an acronym for Nes Gadol Hayah Sham, "a great miracle happened there").
The public is invited to this special evening at Goldenstein Gallery celebrating the sacred arts and traditions on Tuesday December 22nd at 6:30pm. Rabbi Magal will light the candles and lead traditional songs, Latkes and sufganiot will be served. There will be a book signing by Rabbi Alicia and her mother Nika Fleissig of "Miracle to Miracle: A Story of Survival" conveying a message of hope.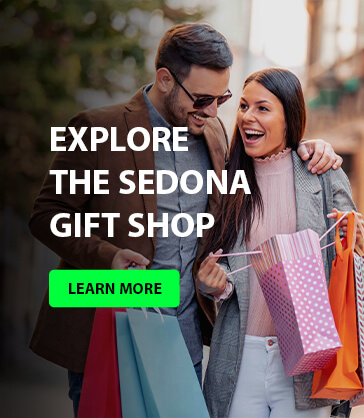 There has been standing room only at recent events so it is recommended that people arrive early. Everyone is welcome.
Goldenstein Gallery is known for its diversity of world-renowned local and regional artists in all media and styles. Believing that art is a living breathing experience, the gallery regularly hosts a wide range of stimulating events. Through their commitment to enhance their client's lives they have become a name synonymous with style and innovation.
Goldenstein Gallery is located at 390 N. SR 89A in uptown Sedona and is open daily with ample parking available behind the gallery. Please find them on Facebook or call 928-204-1765 for information about artists, artwork, exhibitions and events. Visit their website, www.GoldesteinArt.com for a complete listing of events and to sign up for their informative monthly E-zine.