By Annabel V Sclippa
This is a story about providing a healing balm, a place for reprieve from the storm, that carries from generation to generation.
Years ago Jack Jamesen Memorial Park was established, providing a tranquil space for the public to relax, contemplate, and experience the glorious surroundings of Sedona. And now, a generation later, his daughter Jill Galea has returned, inspired to take the reins and embrace of Sedona's New Day Spa, to provide the same type of encompassing and nurturing experience, in a slightly different setting.
As if pushed by some astrological clock, in the matter of a couple of weeks Friends of Jack Jamesen Memorial Park and Sedona's New Day Spa have blossoming new endeavors, with Mrs. Galea at the helm of both.
On Sunday July 13 at 4:00pm, Friends of Jack Jamesen Memorial Park are unveiling the "Cornerstones of Freedom" by renowned sculptor James N. Muir. "Cornerstones of Freedom" was guided by the twin figures of Lady Liberty and Lady Justice, and offers an opportunity to inscribe the name of a woman you wish to honor.
As the invite reads, the sculpture "is in honor of the … contributions of women … who have clutcheched the candles in the darkness while they carried on our culture … the foundation stone upon which the building of human liberty has been erected under the all-seeing eye of God." It should be a lovely evening outdoors. Join for entertainment, guest speakers, and the opportunity to view this beautiful piece of art.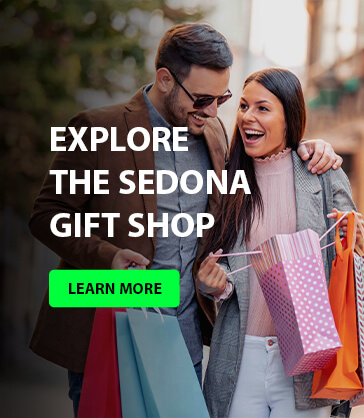 In tandem, Mrs. Galea, oversaw the successful Grand Opening and Ribbon Cutting of Sedona's New Day Spa last thursday complete with olcal media, Mayor Rob Adams and Chamber CEO Jennifer Wesselhoff present. After months of renovations, the Spa's new slogan Your Private Retreat comes alive with fountains, hot tub, outdoor gardens, and as always, their World-Class team of therapists.
Drawing on the same natural elements and cultural surroundings as the Park offers, the Spa's new menu is a unique array of Desert Nature Body Treatments and Native American inspired Spa Rituals, along with restorative facials and a full nail service. True to the history of this Spa, which has won BEST DAY SPA in SEDONA for Six Years, it offers only organic, indigenous products to honor the surrounding land and uphold the pure essence of nature.
Come for either or both experiences to find something new and generationally-adorned in Sedona, and you will not be disappointed. There is an element of nature in each location, something very Sedona-esque, qualities that are nurturing and pampering, all given through the character of a generous heart. It is yours to capture in a time that still stands still for those who wish to grasp the moment, and enjoy the bliss of being here in our cherished red rock valley.
On Sunday July 13 at 4:00pm, Friends of Jack Jamesen Memorial Park are Unveiling the "Cornerstones of Freedom. The event is open to the public. All are invited to enjoy light refreshments, guest speakers and entertainment. Jack Jamesen Memorial Park, 25 Northview Road, Sedona.
Sedona's New Day Spa is now located at 3004 West State Route 89A, next to Mountain High Flowers. You can spot the vibrant yellow flags when driving by. Make your Sedona's New Day Spa reservations by calling 928-282-7502.