By Virginia Volkman, Library Director
Sedona AZ (November 18, 2016) – As Thanksgiving approaches, we have much be thankful for at Sedona Public Library. As a mission-driven, nonprofit organization, we enhance the lives of our residents and visitors by serving as a community and information center.
We have something for everyone, with access to over 1 million items through the Yavapai County Library Network and our collection of over 80,000 books, DVDs, audiobooks, magazines, and newspapers. Many resources are offered in both Spanish and English. We have Wi-Fi access, computers, meeting spaces, and year-round programs for all ages.
Founded in 1958, the Library has made a huge impact on Sedona. Annually, 200,000 residents and visitors come through the doors of the main library and SPL in the Village to create, communicate, and collaborate. People come in to read the news, check out a bestseller, or admire an exhibit, and often see someone they know or make a new friend. Even with all the activity, our beautiful facilities offer quiet spaces for reading, computer work, or research.
The Library is a shining example of collaboration, and we have a long history of partnerships with numerous community organizations and businesses. We could not succeed as your public library without your involvement and commitment.
Your library was built with locally donated funds. It's the community's investment of their own time and money that makes this library the unique institution that it is.  
Volunteers work 16,000 hours a year to maintain service at both the main library and SPL in the Village. That's the equivalent of almost eight full-time staff members. Many volunteers work a regular schedule, while others drop in as their schedules allow.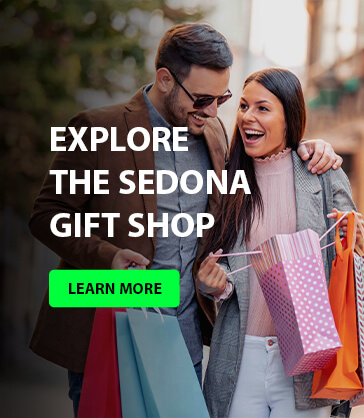 Several special volunteer projects helped to improve the facility this year, including a clean-up day and tree-trimming project. On the recent community-wide Mitzvah Day, volunteers cleaned the magazine area. All of these projects were not only productive, they were fun for all.  We are thankful for the time that volunteers gave on those days and every day of the year.
The City of Sedona, and Yavapai and Coconino Counties contribute funding for our daily operating costs. In addition, many individuals make generous donations to the Library. We are very grateful for this support.
We also depend on annual support from the Friends of the Sedona Library. Thank you to their board of directors and all who support the Library through membership in the Friends group.
Sedona Public Library is a 501 (c) (3) nonprofit corporation.We appreciate the service of our board of trustees: David Simmer, President; Joel DeTar, President-Elect; Pat Jansen, Past President; Abbie Denton Lander, Treasurer; Wendy Edwards, Secretary; and trustees Harvey Bershader, Susan Cammock, John Crawford, Charles Curtis, Gwen Ortmeyer, Paul Schwartz, Roger Shlonsky, and Mike Yarbrough.
As we celebrate Thanksgiving, we offer our sincere thank you for your support and patronage, and if you haven't been by for a while, stop in and see what's new. On behalf of the Sedona Public Library Board of Trustees and staff, we wish you a happy Thanksgiving!