By Tina Allegrezza
Founder of Red Rose Inspiration for Animals
Sedona AZ (December 1, 2014)  – As the holiday season arrives and the spirit of gift giving is upon us we would like to share how your support is making a difference through the Red Rose Thriftique in the Village of Oak Creek. We are proud to be a part of this community and have met so many wonderful animal lovers since our grand opening in July 2014.
Our story is about our commitment to giving throughout the year to those who truly need assistance and who are dedicated to their animal companions despite the challenges they may experience.
Back in early October a woman in the Village of Oak Creek who frequented our store since our opening had contacted us about needing help for her cat of 15 years. Her cat was diagnosed by a veterinarian as being in the first stage of kidney failure. This pet owner had spent all of her reserve money on saving her cats life, which included exams, medicines and treatments.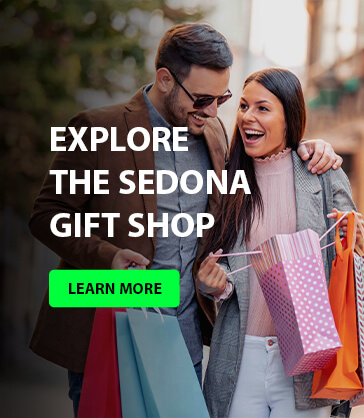 During this time, she noticed the cat also had a sore on her lip which was swelling and continued to get worse. Being a senior living on a fixed income was compounded with the recent medical expenses for her cat, causing her to exhaust all of her own funding. She had no way to pay for additional procedures, and therefore needed financial assistance. With nowhere else to turn she contacted us and through the Emergency Medical Program and we were able to send her to our vet where her cat received the care she so desperately needed.
Due to the fact she had used all of her reserve money in the beginning to save her animals life, she found herself being evicted from her apartment as she could no longer afford the rent. But she said, "my cat comes first and we will get by." When we questioned as to how she might get by she was vague and said they would be camping for a while. We knew that meant she had nowhere to go, and since we were heading into the fall season with its colder nights we realized we could help her out even further.
We then suggested another one of Red Rose's programs called "Getting Back On Your Paws". This program provides assistance for pet owners and their animal companion in a transitional home so they can be together. We were able to assist her and her cat with a safe and warm place to stay, ongoing. Prior to that she had spent many nights camping out in her vehicle and she told me "my cat and I had never been so cold in their lives." She was reluctant to ask us for help because of what we had already done for her through the Emergency Medical Program. Today she and her feline companion are safe, warm, healthy and happy. In her own words she wrote us a thank you card that stated "I am overwhelmed with joy! You gave us hope when there was despair. You gave us healing, love and compassion. What greater gifts are these? Our happy hearts thank Red Rose Inspiration For Animals, all of you and Rosey's amazing spirit. Through their kind hearts and loving care for animals, the Thriftique/Red Rose Inspiration For Animals has many programs to help so many animals in need. This wonderful organization founded through Tina's beautiful rescue dog Rosey and has grown because of her loving memory."
We at Red Rose would like to thank all of you who have supported us by shopping in our store, donating items for resale, or provided financial contributions to Red Rose Inspiration For Animals. Together we are making a difference in the lives of animals and their pet guardians. Thank you for giving! Wishing you all a happy and healthy holiday season!