By Michelle Conway
Interim President/CEO Sedona Chamber of Commerce & Tourism Bureau
Sedona, AZ  — Hiking is a main reason people love Sedona – lots of people. 400 miles of trails meander through Red Rock Country, transporting Sedona's more than three million annual visitors through some of the planet's most spectacular landscapes. Naturally, finding a bit of solitude at the most popular trails – let alone a parking space– means getting up with the sun. Go any later and you will be parking roadside and hoofing it sometimes a mile or more to the trailhead –  not very ecofriendly or considerate of the people living in the vicinity.
But now there is a better option. The Sedona Shuttle offers everyone a free lift to four popular trailheads from park and ride lots on either side of town. The shuttle buses are new, comfortable, and using them is free (and stress free). They're built to accommodate 20 intrepid trail denizens, including those using wheelchairs, and each bus has three bike racks.
From Thursday morning through Sunday afternoon, shuttles run Cathedral Rock, Soldier Pass, Dry Creek, and Little Horse. A fifth trailhead, Mescal,  is coming this summer. Both Dry Creek and Mescal offer access to the famous Devil's Bridge, an Instagram favorite.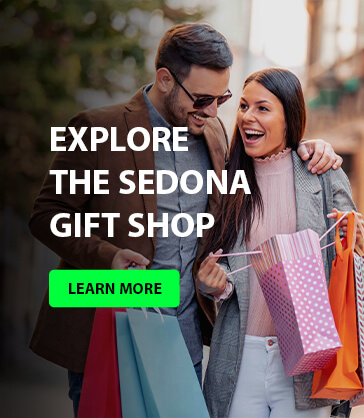 "The Sedona Shuttle's trailhead routes are the beginning of a plan to improve mobility for residents and visitors," says Robert Weber, Sedona's first-ever transit manager and a twenty years-plus year veteran of the California transits wars. "We want to improve sustainability by reducing traffic, parking congestion, and stress on hikers and residents."  Trailhead shuttles are a good start. The US Forest Service is even closing the parking lots at the two of the trailheads when the shuttle is operating to encourage use, take a bite out of traffic, and give people living nearby the trailheads some relief from jammed side streets.
Using the shuttle is the responsible thing to do as Sedona strives for sustainability – in this case getting cars off the road and adding to the quality of life for both residents and visitors.  Advocating for a quality visitor experience is part of that sustainability mission. We know you appreciate fewer cars on the road, stress-free transport to trailheads, and less congestion when you arrive. In just the arena of transportation, Sedonans and the Chamber are backing the shuttle, making biking and walking easier, and improving traffic flow with roadway improvements. It is all about preserving our priceless environment, our small-town quality of life and the opportunity for you to experience both in a way that is inspiring, even life changing.
You can literally get on board, keep your car off the road and do your part to help Sedona stay gorgeous for future hikers by committing to the service next time your Red Rock Country muse calls.  You will find maps and schedules at SedonaShuttle.com. Real-time departure information is available by downloading the TransLoc App from Google Play or the App Store. 
We'd also love it if you become a Sedonan in spirit by signing the Sedona Cares Pledge and reviewing the Seven Principles of Leave No Trace.  As the need for responsible tourism rises, we can all be part of the solution.