PulsePoint App Released in Verde Valley
Cottonwood AZ (September 28, 2018) – Everyday heroes needed! The Fire and EMS Chiefs of Verde Valley urge citizens to become everyday heroes and download the PulsePoint app. By downloading the free app, CPR-trained citizens will be alerted to sudden cardiac arrests in their immediate vicinity, so they can start CPR in the critical lifesaving minutes before EMS crews arrive.
"Our fire and EMS agencies work seamlessly together; we use one dispatch center and have trained thousands of citizens in "Hands Only" CPR. This technology is the vital last step in the chain of survival for cardiac arrest victims – alerting trained citizens, through our dispatch center, when someone near them needs their help," said Kris Kazian, Chairman of the Verde Valley Fire/EMS Chiefs Association and Sedona Fire Chief.
About the App
The PulsePoint Respond mobile app is free to download from iTunes or Google Play. The app is activated by the local dispatch center simultaneously with the dispatch of local fire and EMS resources. If the emergency call involves a patient in a public location that may need CPR, app users within the vicinity will receive a special alert. The app will show the user the location of the victim and the location of the nearest Automatic External Defibrillator (AED). In addition to the life-saving CPR/AED functionality, the app provides a virtual window into fire and EMS activity in the Verde Valley. Since the app requires a connection to the local dispatch center, it is only available where adopted and implemented by local fire and EMS agencies.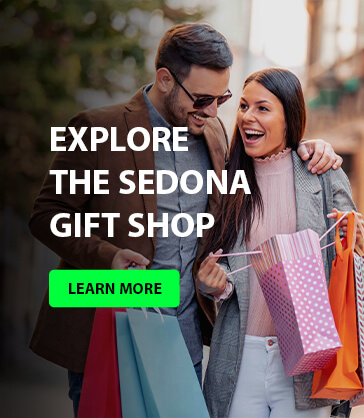 Funding
The local fire and EMS chiefs, through the Verde Valley Fire/EMS Chiefs Association, collaborated together to bring this app to our communities. Sedona Fire District did an impressive job in submitting a successful grant application to the PulsePoint Foundation to fund half of the start-up costs. The remaining half of the start-up costs, and the on-going annual costs, are being shared among the local agencies. These agencies are: Copper Canyon Fire and Medical Authority, Cottonwood Fire and Medical Department, Jerome Fire Department, Sedona Fire District, Verde Valley Ambulance Company and Verde Valley Fire District.  
Purpose
The purpose of the app is to increase the survival rates of cardiac arrest victims by: 1) Reducing collapse-to-CPR times by increasing citizen awareness of cardiac events beyond a traditional "witnessed" area; and 2) Reducing collapse-to-defibrillation times by increasing awareness of public access AED locations through real-time mapping of nearby devices.
Sudden Cardiac Arrest (SCA)
Sudden Cardiac Arrest (SCA) is a leading cause of death in the United States, accounting for an estimated 325,000 deaths each year (one person every two minutes). SCA can happen to anyone at any time. Many victims appear healthy with no known heart disease or other risk factors. Survival rates nationally for SCA are less than 8 percent. Without oxygen-rich blood, permanent brain damage or death can occur in less than 8 minutes. Delivery of CPR is life-saving first aid and can sustain life until paramedics arrive by helping to maintain vital blood flow to the heart and brain. The American Heart Association estimates that effective bystander CPR, provided immediately after sudden cardiac arrest, can double or triple a person's chance of survival; however only about one-third of victims receive bystander CPR.
How to Help
If an adult suddenly collapses, is unresponsive and is not breathing (or not breathing normally) follow these steps:
Call 911 immediately.
If someone else is available, have them retrieve the nearest AED.
Push hard and fast in the center of the chest, at a depth of two inches, to the beat of "Stayin' Alive" (100 compressions per minute). Let the chest rise completely between pushes. Keep pushing until the person starts to breathe or move or someone with more advanced medical training takes over.