Verde Valley News – The theme for the 2023 Summer Reading Program (SRP) is All Together Now. The Children's Library and Teen Library have put together 6 weeks of activities designed to encourage summer reading and help children keep learning through hands-on, informal STEM activities that promote creativity, problem-solving, and discovery.
The Children's Librarian, Ms. Letty, has ordered many new books in preparation for summer reading. Children can check out books in the Children's Library and will never be charged overdue fees for returning them late. Books and other library material can be dropped off at the drive-by Book Return any time day or night.
The season kicks-off on Thursday, June 1 at 10:00a in the Camp Verde Community Center/Gym with a memorable, fund-filled presentation by Jan Sandwich as Farmer Jan. Using the theme, All Together Now, she will interact with the children around stories, songs, puppets, magic, and more.
Children ages 0-11 are invited to participate in age-appropriate weekly activities starting June 2.
10:30a Monday Story Time in Español with Ms. Letty and friends.
10:00a Wednesday Family Fitness with Fit-in-15.
11:00a Wednesday Cooking with Home for New Beginnings.
10:00a Thursday ZUMBA Kids.
11:00a Thursday Story Time with Ms. Letty and Friends.
1:00p Friday Family movie matinees for all ages.
1:00p Saturday S.T.R.E.A.M. Hour with Ms. Sally.
Scan the QR code for complete details about dates, times, locations, and activities planned for the Children's Summer Reading Program at Camp Verde Community Library. Sign-up online now or visit the Children's Library after Memorial Day weekend to register children for the Summer Reading Program in person.
Camp Verde Community Library's Teen Librarian, Zack Garcia, announces a new line-up of programs aimed at getting Teens, ages 11-17, together for healthy social interactions and activities this summer. In addition to weekly Game Nite, Zack has put together the following summer programs in keeping with the 2023 Summer Reading Program (SRP) theme, All Together Now: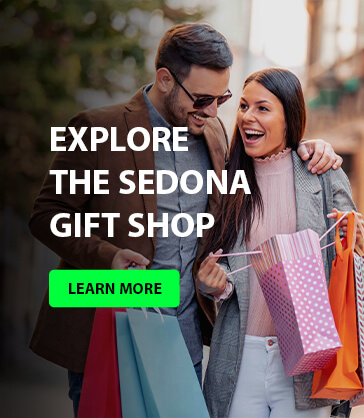 SRP Bingo – Begins Thursday, June 01 @1:00p: Teens ages 11-17 can pick up a bingo sheet filled with various reading ideas, outdoor activities, writing prompts, and library program attendance from the Teen Library. A "bingo" earns one entry into a drawing and a free AZ State Park Pass. A "cover-all" earns three entries into the drawing and a free AZ State Park Pass. The drawing will take place at the end of the Summer Reading Program on Thursday, July 20. Prizes will include gift cards to local restaurants or to Amazon.
Disc Golf – Begins Monday, June 05 @9:00a or 10:00a: Teens learn the basics of how to play disc golf. Join Zack at Rezzonico Family Park to learn proper form and technique when executing basic shot types, such as drives, upshots, and putting. Participants will discuss the science behind disc flight, what stability is and how it is noted on discs as flight numbers. The program continues on Monday through July 17. Sign-up is required and limited to ten participants per session. Register on the Library's Events calendar at https://yavapai.events/event/disc-golf-basics-5
Pencil Drawing – Begins Monday, June 12 @9:00a or 10:00a: Library Volunteer, Frank Clara will teach an art program in the Teen Library. Get started with drawing exercises and branch out to learn composition and technique as the summer progresses. This is a pilot program to help the Teen Library determine the type of art programming to focus on in the future. Classes meet in the Teen Library through July 17.
Cubing Mosaics – Begins Friday, June 09 @3:00p: Teens will create mosaics with Rubik's Cubes! Using a grid of ten cubes by ten cubes, individual cubes will be solved and then arranged to form a picture. No experience required and all supplies are provided. Cubing basics will be taught. Mosaics will be on display in the library. This is a summer project running for six weeks on Friday through July 14 in the Teen Library. The Cubing Mosaics project is supported by the Arizona State Library, Archives & Public Records, a division of the Secretary of State, with federal funds from the Institute of Museum and Library Services.
Minecraft Book Club – Begins Tuesday, June 06 @9:30a: This program is specifically for Tweens ages 9-12. Tweens will get a chance to bring a story world to life, from the pages of a book to the environment of Minecraft! Participants will read the book, Pages and Co: the Bookwanderers, by Anna James as a group, and work together to build the world described in the book in the Minecraft platform. The program is first-come, first-served and limited to six participants with registration required. It takes place over six weeks beginning through July 18 (skipping July 4th). Register on the Library's Events calendar at https://yavapai.events/event/minecraft-book-club-4
Camp Verde Community Library is located just off Montezuma Castle Highway at 130 N Black Bridge Road in Camp Verde. The library is open Mon-Thu 8:00a-7:00p and Fri-Sat 9:00a-5:00p. For more information about this or any other library program, visit the library's website at www.campverde.az.gov/cvcl or call 554-8380.