Vortex Crunch – Everything you Love covered in Chocolate!
Cottonwood AZ (September 9, 2019) – Join Gayle's Chocolates as they unveil their new chocolate store with their First Annual Vortex Crunch Event. Be the first to experience and taste the deliciousness on Friday, September 20th from 12 to 3pm. Enjoy a real-life Willy Wonka factory and visit Gayle's flagship store at 541 N. Main St, Cottonwood, AZ 86326.
Come taste and learn all about Gayle's chocolate specialties and have a bite of their signature new chocolate creation, the Vortex Crunch. A sweet and salty combination, the Vortex Crunch is loaded with rice krispies, dried Michigan cherries, almonds, cashews, toffee, glazed orange peel, toasted coconut and a layer of semisweet drizzled chocolate. Sips of wine will be featured to compliment the sweet treats. The First Annual Vortex Crunch Event is in collaboration with Carlson Creek Vineyard and tasting room in Cottonwood. Guests will enjoy wines that pair with the Vortex Crunch, including Carlson's 2014 Rule of Three red blend and Carlson's 2017 Muscat. 
Carlson Creek Vineyard is a family-owned vineyard and winery located in the heart of Cochise County in Southeastern Arizona, with tasting rooms located in Cottonwood, Scottsdale and Willcox, Arizona. Carlson Creek produces Chardonnay, Sauvignon Blanc, Riesling, Muscat, Syrah, Sangiovese, Cabernet Sauvignon, Grenache, Malbec, Mourvèdre and Malvasia Bianca, with Chenin Blanc and Merlot varietals being locally sourced.
Gayle's Chocolates rooted in Michigan and after over forty successful years in the business was sold to Sedona residents, the Portnoy family who have relocated and opened the specialty chocolate store in Cottonwood, Arizona.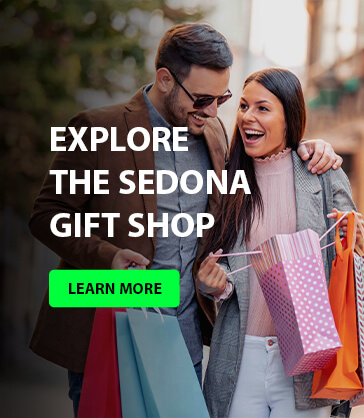 "Six years ago, when we tried Gayle's we knew it was love at first bite. Now we are taking her creations and bringing them to the southwest. Taking inspiration from the Sedona Vortex's our newest treat, the Vortex Crunch is sure to be a sweet and salty spiritual experience," said Co-owner Michael Portnoy.
Since 1979, Gayle's has offered unique truffles and specialty chocolates handmade daily with the freshest natural ingredients to satisfy the chocoholic in everybody. The store is located at 541 N. Main Street, Cottonwood AZ 86326 and can be accessed online at gayleschocolates.com or by phone at 888-761-COCO (2626). Open Monday through Saturday from 11am to 4pm. Holidays hours coming soon.
About Gayle's Chocolates
Gayle's Chocolates started out in founder Gayle Harte's home in Huntington Woods, Michigan in 1979 but has most recently been acquired by new owners and has a new address at 541 N Main St, Cottonwood, AZ 86326. Proud owners, Michael and Andrea Portnoy, with their son Louis were ecstatic to bring the unparalleled magical taste of Gayle's artisanal chocolates to Arizona's own Cottonwood and surrounding areas in 2019. Gayle's Chocolates has unique truffles and specialty chocolates including classic chocolates, candy bars, gift tins/boxes, seasonal chocolates, specialty shapes, celebration chocolates and business gifts that are handmade daily with the freshest natural ingredients. These chocolates are a delicious and fun way to celebrate an event, a great gift opportunity and a great idea for corporations and their businesses. Gayle's also offers a number of customizable products including chocolate boxes, chocolate designs and corporate logos implemented into chocolate designs. Gayle's Chocolates will continue the legacy and delight the tastes throughout the contiguous United States with shipping available in our instore shipping kiosk and online. Order now at www.gayleschocolates.com/. Visit their Facebook @gaylestreats  Instagram @gayleschocolates or give them a call at (1-888-761-C0CO 2626) Summers Hours are Monday – Saturday 11am to 4pm. Accepts all major credit cards.