Sedona AZ (October 10, 2017) – Two of our community's most insightful, creative residents whose lives have evolved in surprising ways will be the guests of honor at OLLI's new Wisdom, Beauty and Tea program in the atrium of Yavapai College's newly renovated Sedona Center, across 89A from Red Rock High School.
Relax in this beautiful, intimate setting, sip tea and enjoy pastries created by the new Yavapai College Sedona Culinary Program's students and staff, while you get to know the life and work of author Garrett Lowry and artist Nancy Robb Dunst.
This event is free and open to the public on Wednesday afternoon, October 18, from 4:00 to 5:30 p.m.
Garrett Lowry was born in St. Louis and raised in an orphanage there. Inspired by mentors and an extensive personal reading program, he went on to serve in the U.S. Army as an Infantry Officer and to 40 years of success in the business world, including many years as an investment manager for major Wall Street firms and as founder of several companies, especially an adventure activities ranch near Phoenix.
There he developed a broad knowledge of the old west, Native American culture, and the Arizona terrain, as well as becoming an avid runner, rock and mountain climber, wilderness camper, mountain biker, kayaker, whitewater rafter, pilot of a glider soarplane, and horseback rider.   
Over the past two decades, Garrett's focus has been on spirituality, especially the practice of Hatha and Siddha Yoga, Tai Chi, and daily meditation.  He has been a Unity Church Chaplain and mentor to local jail inmates.  He and his wife operate the Western Spirit Enrichment Center, offering week-long retreats to people worldwide seeking personal fulfillment. Most recently, he described his multi-faceted path in the book, "From Suit to Stetson: A Spiritual Journey from Orphanage to Businessman to Cowboy. . . and Beyond"
Nancy Robb Dunst is a self-taught Sedona artist, who has been creating art for 32 years, in Arizona.  Most of her work is 3 dimensional and incorporates fiber, wood, metal, polymers, glass and paint. She creates mosaics, mobiles, weavings, and art installations, depending on the requirements of the work, although her pieces always include some nature, some emotion, some text, and strong color.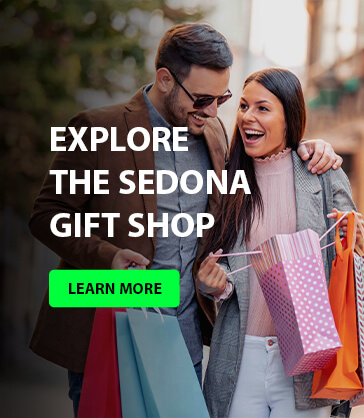 Nancy started out in academia, earning degrees in Psychology, Education and Counseling, before going on to be an Associate Professor at Western International University in Phoenix, teaching Art, Psychology, Sociology, and Business.
While teaching in 1974, she began creating and selling her art, which developed into a small business employing 19 people, designing art for different corporate, municipal and private clients. She sold her business in the 80's and moved North.
She has been commissioned by Sky Harbor International Airport in Phoenix, shown at the Phoenix Art Museum, and invited to the Biennale Internazionale Dell'Arte Contemporanea in Florence, Italy in 2003-7.
In Sedona, she founded the Sedona Visual Artist Coalition, whose membership is now over 170 artists and was one of the first artists to receive the Sedona Project Grant from the Sedona Arts and Culture Commission.  She now operates a summer art camp for children at the Sedona Creative Life Center, writes about the arts for several newspapers, and recently held a one-woman performance art program at the Sedona Arts Center.
OLLI is a local, volunteer, peer-to-peer, adult education program (part of Yavapai College) that offers many learning groups and workshops each term for a nominal fee.  Its Fall term just got underway, and the catalog is available on line at www.ollisedonaverde.org.   For more information about OLLI or the Lunch & Learn program, please call: 928-649-4275.