By Red Rose Team Members
Sedona AZ (February 10, 2017) – As we at Red Rose Inspiration For Animals look forward to 2017 we are prepared for our 8 Annual Art Shows that take place exclusively at the Olde Sedona Bar and Grill and Redrock Precision Motors at 1405 West Hwy 89A in West Sedona.  Our shows are not affiliated with any other events in town and benefit animal welfare through our organization.
For the first time we will be starting our show season as early as February.  We will also be promoting 5 shows in the spring and 3 in the fall.  
We will be having a Valentine's Day show on February 11 and 12th.from 10 am to 5 pm.   We will have two shows in March on the 4 and 5 and 11 and 12th and one show April 29 and 30th and May 13 and 14 (Mother's Day) and then will continue with 3 shows in the fall.
[soliloquy id="36966″]
Karen Hammer Aka The Crimson Fairy, has been hard at work on some unique Stained Glass Hearts just in in time for Valentine's Day.  In addition to her Goddesses, Dragonflies and Hummingbirds Karen has been expanding her Fired Flies line. They are a beautiful fusion of Bullet Casings and glass in the form of dragonflies, butterflies and crosses. They make unique and affordable gifts.
Jenny Emminger is a native to Arizona.  She uses a signature process making clay mimic the red rocks of Sedona.   Each decorative piece is handcrafted with good intent and suffused with the beauty of love for nature. 
Teresa Jennings is the artist that creates funky and fun tie dye clothing.  A new project that Teresa is working on along with Red Rose is a line of upcycled tie dye clothing.  Teresa has yoga pants and leggings, tops, baby onsies, dresses, scarfs and much more.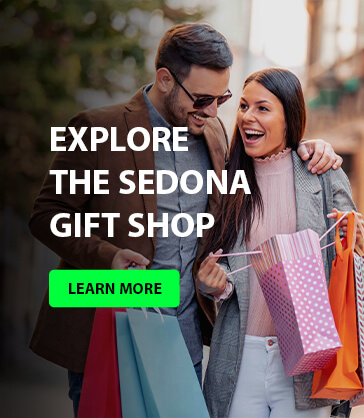 Join us for a fun filled weekend and support animal welfare! Free Admission and Live Music performed by Singer and Songwriter Gina Machovina, a classically trained guitarist who has been performing for over 30 years. 
Reflecting back to 2016 and the accomplishments of Red Rose we are proud of the impact they made in the community as a very small organization and volunteer based.
The Red Rose Art Shows are how we initially began raising money for animal welfare to assist animals throughout the Verde Valley since 2009.  Then in 2014 we opened the Red Rose Thriftique in the Bell Rock Plaza. 
Red Rose has taken in over 75 animals this past year which consists of felines and canines.  Generally, we do not focus on taking in as many animals as we are more oriented to providing services in animal rescue through our 8 programs.  Red Rose does not have a facility and often times will need to board animals; as at one point having over 30 animals in our care at the same time.   Many were surrendered to us out of desperation.   We will not charge a surrender fee as we believe that would compromise the animal's safety.
90% of the animals surrendered in 2016 were adopted through our organization.  Two were returned to their owners but not before receiving the medical attention that they both so desperately needed.     The remaining animals we reached out and collaborated with other rescues to assist in finding quality homes.   
Red Rose also has a division called Raven Pines Dog Rescue that works in rehabilitation and healing for abused canines, many used in illegal dog fighting. 
If you are interested in supporting Red Rose visit the Red Rose Thriftitque at 41 Bell Rock Plaza in the VOC or the Red Rose Art Shows in West Sedona. For more information:  PHONE:  928-282-5278    EMAIL: info@redroseinspiration.org  or visit www.redroseinspiration.org