By Tommy Acosta
Sedona AZ (August 27, 2014) – The Sedona-Oak Creek Unified School District continues to move forward full-speed ahead with its dual-principal concept at West Sedona School.
At its July 14, 2014 school board meeting four of five members voted to approve a plan developed by SOCUSD Superintendent David Lykins to have both a K-5 principal and a Grades 6-8 principal in WSS.
Lykins said the task of moving the school forward was too much for one principal alone and having two at the school would allow each to focus on the specific needs of their assigned grade span, eventually resulting in higher grades and better teacher retention. He said reducing teacher turnover is a first step.
"The leadership model of a K-5 principal and a 6-8 principal provides another leader to support, nurture, and value the teachers in Grades 6-8 at WSS," he said. "This in turn would allow for the K-5 principal to then spend her energies, skills, talents and passion on a smaller group of professionals, thus creating additional support, nurturing and value for them. I believe this will allow for reduced teacher turnover."
Both principals at WSS, Scott Keller, now principal of the middle school and Dr. Lisa Hirsch, now principal of Grades K-5, say the school continues in its effort improve.
"I see a lot of awesome kids ready to learn as I have for years and years, twenty since I have been here," Dr. Hirsch said. "Our trends over the past seven years show that as students age up and learn, their scores follow suit. We have kids entering high-level math classes at Red Rock High School and passing the AIMS reading and math in high school. The big picture is what is important. Taking care of individual needs has been our specialty."
Hirsch said she supports efforts that help students achieve.
"I am in support of what works for kids," she said. "Mature adults can make just about anything work for kids. Scott [Keller] and I get along great. I hired him as my very first hire when I became principal. I have watched him grow and learn and we continue to support each other. I have known his wife for a long, long time and she taught with me as well. I feel confident that we are a great team."
She believes the challenge is not losing sight of education's foundation.
"Staying focused on what is important to learning, supporting teachers and this has been a challenge since the beginning of time with all the mandates and pressure, we need to keep true learning first," she said.
She said the school showed improvements in certain areas.
"We also had more kids passing the AZELLA and we had incredible k-2 results with our reading efforts," she said. "We also had not one third grader stay behind because of the move on when reading mandate. That is commendable."
She said we should keep an eye on the future success of students as they mature into the later grades.
"Also our trends over the past 7 years show that as students age up and learn, their scores follow suit," she said. "We have kids entering high level math classes at Red Rock and passing the AIMS reading and math in high school. The big picture is what is important, and taking care of individual needs has been our specialty."
WSS Middle School Principal Keller is enthusiastic and looking forward as well.
"I am focused on supporting students with a positive school climate where they feel safe and can achieve to their highest potential," Keller said. "My priority is to have every student enjoy coming to school and wanting to be part of the West Sedona Wildcat Community."
Keller said that with a new group of teachers in the 7th-8th grade classrooms, the school has many opportunities to develop strategies for meeting students' diverse needs.  
One involves scheduling time during the day where students who need enrichment or remediation opportunities receive instruction from a highly qualified-staff member.  
"As an example, students needing math enrichment courses will receive differentiated instruction from our HQ Math teacher Mrs. Etcheverry, along with an online math curriculum called ALEKS," he said. "Our advanced placement students will receive honors-level work through our ALP teacher Mrs. Sanders and doing project-based learning activities. Other students need reading, writing or math intervention and they will receive that support through Ms. Wilson."
He said educators are motivated at the middle school and working hard for the students.
"The West Sedona Middle School team is working together quite well," Keller said. "Many of teachers came in during the summer to set up their new rooms, plan together and get to know one another and their new school. We met several times as a faculty before school began to prepare for our students and to build a positive-school culture from the get go."
He said his team implemented a new-benchmarking program the district is providing to each of the school sites called "Study Island."  
According to Keller, this gives the teachers current classroom-based data on each of their students' abilities. It also provides them with additional resources to use with students in the form of online curriculum and lessons students can use to work at their own level.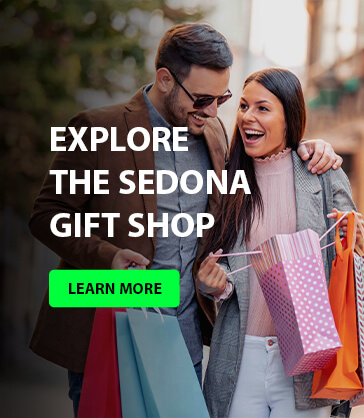 "We will continue to monitor student progress quarterly and adjust to meet the needs of every student to raise the standards for all kids," he said.
Keller said his teachers are motivated and ready to educate.
"All of the Middle School teachers have expressed their excitement to work at such a wonderful school," he said. "Some have expressed the excitement of having special areas classes offered such as PE, Art and Music everyday as her last school did not. Another said she loves the students and the atmosphere of the school.
He said parents are appreciative as well.
"One parent wrote to me in the first week that her child has been embraced by the wonderful students of West Sedona School and that she was very excited," he said.
Superintendent Lykins made clear his support for WSS and acknowledged the work of Principal Lisa Hirsch.
"West Sedona School has amazing teachers and support staff that work diligently with the awesome students who attend the school," Lykins said. "Dr. Hirsch has strong skills in many areas and is dedicated. I want to provide additional support based on what's best for student achievement, school safety and school climate."
After the school board's July 14 decision to go forward with the dual-principal concept at WSS, a number of letters critical of the decision were published in a local media outlet, some accusing the school board of not being forthcoming with its reasons for installing a second principal.
The board was also criticized for adding the extra expense of a second principal to an already tight budget.
Others suggested Dr. Hirsch's work at the school and reputation were slighted and the reasons for the school's decline should not be placed on her shoulders.
SOCUSD School Board President Zachary Richardson said the vote for the dual-principal concept was not based on Dr. Hirsch's performance but rather as a way of helping her cope with challenges at the school and bringing the school's performance up.
"It was disappointing that several people decided to write to the paper criticizing the decision, none of whom attended any school board meetings or contacted anyone in the school district to clarify their concerns," Richardson said. "Most everything they questioned had been addressed at a school board meeting, though some people it appears felt that the change was unfair to Dr. Hirsch. The school board's main concern is to do what is best for the students. We felt that this format would accomplish that by allowing Dr. Hirsch to focus on the area at the school that requires the most improvement, which is Kindergarten through fifth grades."
The school board president explained the necessity for decisive action in financial terms.
"Test scores at West Sedona School have shown a downward trend, teacher turnover has been higher than normal and the school has lost about 70 students," Richardson said. "These items are all critical because school funding is directly related to school ranking and test scores. Last year, the school came to within one point of receiving a failing grade. The loss of 70 students cost the school about $280,000 in funding."
He said recruiting, hiring, training, and monitoring new teachers is a huge expense the district can curtail by focusing on retention. 
He said the cost of bringing in an additional principal is minimal compared to the lost funding and expenses incurred by teacher turnover. 
"If the additional principal can curb these losses and expenses, it will be a profitable investment," he said. "It was obvious that something dramatic had to be done at West Sedona School and Superintendent Lykins recommended this plan over all other options. I have to commend Mr. Lykins for taking the initiative here because there have been four superintendents during the past seven years and he is the first one to make a significant change to address these issues."
On the additional expense of hiring a second principal for WSS, Superintendent Lykins said the cost could be mitigated in a number of ways: saving on advertising and the process of hiring new teachers when educators now working in WSS choose to stay rather than leave; streamlined procedures at the district office with staff voluntarily taking on additional responsibilities for the benefit of all; and an offer by community leaders to assume the cost of Keller's salary increase.
"After communicating this plan to several community members, they felt so confident in the recommendation that they offered to donate all of the money that Mr. Keller would receive for his services as the 6-8 principal at WSS," Lykins said. "I will recommend that the governing board accept this donation on behalf of the Sedona-Oak Creek School District."
Lykins said he has been out in the field visiting his schools and is impressed by what he sees.
"I have been on all campuses multiple times every week so far this school year," he said. "I see motivated teachers, excited learners, and safe, well-maintained campuses that signify education is important."
Lykins remains proud and supportive of WSS.
"Let me end by saying again that West Sedona School has amazing teachers and support staff that work diligently with the awesome students who attend," he said. "West Sedona School has many successful programs for its students. I know parents would love West Sedona School even if it has received a "C" or even a "D" grade. I am counting on all of them loving it even more if the school can improve academically."
[Sedona-Oak Creek Joint Unified School District #9 Fact Sheet]