Sedona AZ (January 28, 2021) – When Ken and Monica Rowe opened Rowe Fine Art Gallery in 2010, they knew it was Sedona's art patrons who had made it possible. To say thank you, the Rowes dedicated February as collector appreciation month, and they are determined to continue saying thanks in 2021. If you have ever purchased a Ken Rowe sculpture or a piece of art from Rowe Fine Art Gallery, you are invited to stop by the gallery all month for a special sweet treat during Full of HeART.
"What can you say about the past 11 months that hasn't already been said?" notes Monica. "Just like all small businesses, Rowe Fine Art Gallery has had to pivot, change strategy and get creative to connect with clients during this time. Our hearts swell when we think about the customers from all over the country who have continued to support us and our artists throughout the pandemic. Art collectors understand the significance of beauty, contemplation, inspiration and hope that comes with a home filled with art, and we are thankful for our collectors every day, but February is the month when we make it a point to reach out and tell them so."
If you've never made a purchase from Rowe Fine Art Gallery, with Valentine's Day right around the corner, now is the time to acquaint yourself with the art destination and discover the perfect gift. The gallery offers jewelry by artists Liam Herbert and Jennifer Inge, while Ken and Monica like to think of the gallery's ever-changing selection of paintings and sculptures as jewelry for your home.
If you aren't comfortable coming into the space during normal business hours, that's fine, too. Rowe Fine Art Gallery is also open by appointment for a more personal shopping experience, and its knowledgeable art associates are available by phone and email to help you find the perfect gift in the way that best suits your needs. The gallery's recently redesigned website features images of artwork and information about each artist for your browsing pleasure.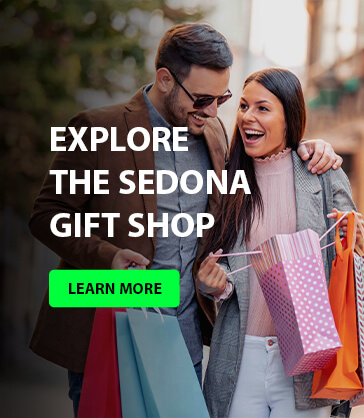 "Just like you've been here for us, Sedona, we're here for you," says Monica.
Rowe Fine Art Gallery represents traditional and contemporary southwestern artists. The gallery, located under the bell tower in Patio de las Campanas at Tlaquepaque Arts & Shopping Village, is open Monday through Thursday, 10 a.m. to 5 p.m., and Friday through Sunday, 10 a.m. to 6 p.m.  For more information, call 928-282-8877, visit rowegallery.com, or find us on Facebook, Instagram and Twitter.