Falling in Love with Arizona
by Beverly Lehnhardt
Sedona, AZ (September 5, 2011) – Twelve years ago, I fell in love with Arizona. Its rugged beauty; the colorful, almost surreal rainbows and sunsets; and its ever-changing landscapes totally captured my heart. Back then, I thought I knew who I was and what I wanted, but Arizona, particularly Sedona….changed me. And prepared me for things new and different…
It seems nearly impossible to live amongst the beauty of the red rocks and not feel an inner push to be creative. After several years, I finally surrendered to the nearly tangible urge to do, make, create… I had always loved jewelry so it seemed very natural that my medium of choice was stones. Stones and sterling silver arranged, shaped, and designed into beautiful, functional, wearable art.
So once again, I fell in love… With turquoise and onyx, coral and jasper, jade and spiny oyster. With mother-of-pearl, agates of all colors, and lapis… and so many others. Sometimes I'd spend hours perfecting just one piece. Other times, my hands would fly over the beads, almost of their own accord, and the end result would be a stunning creation fit for royalty.
And so my line of Desert Designs Gemstone Jewelry was born. For years, I poured my heart and soul into the colors, textures, shapes, and combinations of natural stones mixed with the sheen of sterling silver. Necklaces, bracelets, earrings, pendants, watches – I never knew what my heart would create when I entered the studio.
My work has been represented in several jewelry stores and galleries in Arizona, a shop in Florida, and a small-town gallery in Ohio. It was extremely gratifying to know that so many people admired and enjoyed my jewelry and were proud to wear it.
Judy Wittman of Monroe, Ohio, said, "I get so many compliments when I wear my Desert Designs jewelry that I want to wear it all the time. The quality and care that go into each piece are obvious to everyone who sees it!"
I couldn't imagine ever giving up this heartfelt creative outlet… Until now.
A Different Path?
About a year and a half ago, my fiancé and I attended an arts and crafts show in the Village of Oak Creek. We noticed a booth displaying an interesting array of reversible stone and sterling silver rings. During a conversation with the artist, we discovered she was planning to move her entire business to Ecuador. Our instinctive response was, "What the heck's in Ecuador?"
But as she explained how she had become interested in the small South American country, we grew more and more intrigued. As we prepared to leave her booth, she wrote down a couple websites for us to research.
And research, we did. Fascinated with our findings, we began to talk about what it might be like to live abroad. The economic downturn in America, coupled with the housing market nosedive and the fact that we were both in our mid-fifties and facing a very uncertain retirement, lent more than a mere curiosity to our investigations.
Researching lead to talking that lead to dreaming that lead to more discussions. Finally, we decided we needed to put our "feet on the ground" in Ecuador if we were to really know if this was a possibility. And after catching an episode of Househunters International where a couple purchased a home in a small but charming village in the Andes, we began our first plans for an exploratory vacation to South America.
Instead of making hotel reservations in this tiny village called Cotacachi, we dug a little deeper and found a condo for rent by the owner. Located in a gated community of ex-pats right in town, within walking distance of shops and restaurants, it looked good. The location was perfect. And the price was right.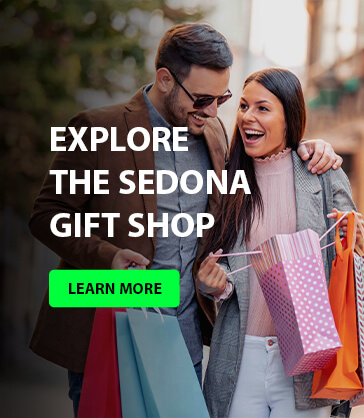 Time crawled as we eagerly anticipated our trip. Finally, we drove to the airport and boarded the plane, anxious to see if we'd be impressed…. Or disappointed…
Falling in Love…Again…
After spending the night in Ecuador's capital city of Quito, we hired a driver to take us two hours north to our destination. Cotacachi is a small village nestled in a lush valley at 8200 feet in the Andes Mountains.
The cleanliness of the town, the friendliness of the people, and the jaw-dropping beauty of the landscape stole our hearts within hours of arrival. Our fourth-floor penthouse condo had a view to die for, wonderfully friendly neighbors, and was within walking distance of anything and everything we might need during our stay.
During a guided exploration of town, we met a friend of a friend. We recognized her instantly as the realtor on the episode of Househunters International that had first enticed us to visit Cotacachi.
She is now our realtor and within minutes of our meeting, we were speaking with a local furniture-maker and adobe home builder. Two days later, we put a deposit on a lot and signed an agreement to build a house.
This was no mere infatuation… This was an entire lifestyle change we were embracing wholeheartedly. The people… The country's beauty… The slower pace of life… The amazingly low cost of living… The healthier lifestyle… Everything combined perfectly to make it the right choice for us.
Preparation and Anticipation
We visited Cotacachi again for two weeks this past June and saw our half-completed house. It's beautiful! The adobe walls are sixteen inches thick, making heating and air conditioning unnecessary. A living room fireplace will be adequate for cool evenings or damp afternoons during the rainy season.
We've designed the house and made many purchases and preparations for the eventual move. However, I still have over 900 pieces of jewelry in my Desert Designs collection. Stones are heavy. Shipping is expensive. So I am holding a one-day-only sale with prices that are slashed to the bone.
On Saturday, September 10, from noon until 4:00p.m. I will offer everything for sale at greatly reduced prices. I will even sell my strands of beads, jewelry display items, and shipping materials. If you love jewelry, make jewelry, or ship jewelry or other small items from your own business, you must not miss this event!
With the holiday season fast approaching, you can buy distinctive gifts for everyone on your list for less than you thought possible in today's economy.
The location of the sale is Canyon Moon Theatre in the Outlet Mall in the Village of Oak Creek next to the Pet Supply Store. Cash only, please. No credit cards or checks will be accepted.