Sedona AZ (April 20, 2017) – On Thursday, April 27th, at 6:30PM, Inspiration of Sedona will present the Arizona encore premiere of Racing to Zero: In Pursuit of Zero Waste. This will be followed by an open, public discussion and presentation with Jean Turocy, Education and Outreach Coordinator of Sedona Recycles, (www.sedonarecycles.org).
Only one third of the waste in the United States is recycled or composted. Why? Industry, through its practice of planned obsolescence, plays a major role; our lives are almost totally dependent on un-recyclable petroleum products. In order to reach zero waste, we need to change our relationship to garbage and view the things we discard as resources rather than waste.
RACING TO ZERO examines today's cultural garbage practices in terms of consumption, preparation, use and production, and discovers some amazing solutions in San Francisco, which is successfully taking the necessary steps to reach zero waste.
Three years ago the mayor of San Francisco pledged to achieve zero waste by 2020. Racing to Zero tracks San Francisco's waste stream diversion tactics and presents innovative new solutions to waste. This film documents a surprising, engaging and inspiring race to zero. See trailer at: racingtozero.com.
After the film, Jean Turocy, Education and Outreach Coordinator of Sedona Recycles, (www.sedonarecycles.org), will join us for the discussion to present some hands-on examples of recycling and composting, and be available to answer questions. This is a special opportunity to become more informed and learn about the variety of things you can recycle, many of which you may not be aware of.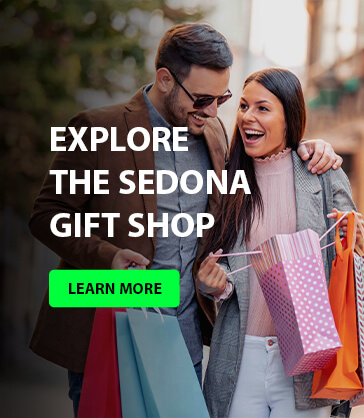 The Inspiration of Sedona meets on the 2nd and 4th Thursdays of each month. It is a non-profit, open meeting group, that strives to work together collectively for the betterment of ourselves, our communities, and the world. Its current format involves presenting inspiring and personally empowering events about the environmental and socially related issues we're collectively facing, followed by interactive discussion.
Please be a part of the inspiration by joining us on Thursday, April 27th, at 6:30PM, at the Church of the Red Rocks, 54 Bowstring Drive, Sedona, to watch Racing to Zero, meet and talk with Jean Turocy, and discover together ways to live lighter on our planet. For more info:
email: info@inspirationofsedona.org
Website: www.inspirationofsedona.org
Facebook: https://www.facebook.com/inspirationofsedona
928-284-4021
The Inspiration of Sedona gatherings usually take place in the basement at the Church of the Red Rocks. (From Hwy. 179, turn onto Bowstring Drive, and then turn right at the first driveway, and park in the small parking lot opposite the double doors to the basement, or in the upper parking lot if full.)