Sedona AZ (November 9, 2015) – On November 21st, from 9am to 4pm, Sedona mask maker and performance artist Pash Galbavy will offer a free mask making workshop at the Sedona Posse Grounds HUB (formerly the Teen Center), where participants will make masks of their faces that represent their vision of the Climate Care needed to address climate change. This workshop is offered in preparation for the many local events, from November 28th through December 12th, that the local community group Inspiration of Sedona is helping organize to take place in conjunction with the global actions surrounding the upcoming December UN Conference on Climate Change.(www.climatecareawareness.org)
In part one of this workshop, participants will make a mask of their own face to represent what Climate Care means to them. In part two, the mask will be decorated to become a personal climate care totem. Participants will give their masks a name and write a short description of them. The masks will be displayed at the HUB during the events taking place there through December 12th.
The history of masks dates back millennium. Traditionally they are thought to embody the spirit of the characters they represent. Galbavy says of her workshops: "No experience is required to make a mask, and my passion is expressive art that focuses on meaning over aesthetics. I'm excited to see what people create in an effort to understand where we're at with the current climate issues and to envision a sustainable future."
Galbavy is creator of Face Up to Peace (www.faceuptopeace.com) a mask making project to raise awareness for the development of world-wide departments of peace building, (http://peacealliance.org). A long-time Sedona resident, Galbavy has made masks with people in the larger Sedona community for nearly 20 years. In 2003, she invited participants to make masks for the Peace Prayers Project. These life-sized figures were made in response to the Iraq war and represented people's vision of peace. The figures were exhibited at Goldenstein Gallery.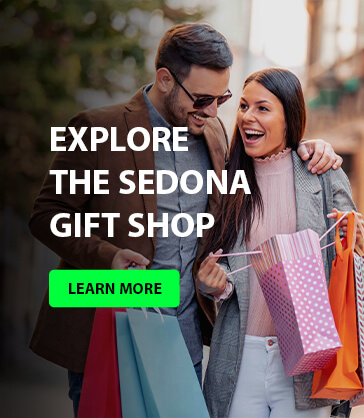 Galbavy has a Masters of Communication and over 20 years experience working with groups. The mask making experience will be imbued with the values and attitudes of the Person-Centered Approach. There will be no expectation or agenda other than self-and-mask discovery, with an emphasis on conditions of positive regard, empathy, and genuineness.
The recipient of numerous artist grants, including those from the Arizona Commission of the Arts and the City of Sedona, Galbavy has performed with her masks at many public and private events in the US and Australia. She co-developed the first of its kind natural mask-making kit, The UnMasKit!, with an Australian government grant. A demonstration of Galbavy's fast and easy mask making technique can be seen on the Videos page of www.unmaskit.com.
Climate Care Awareness is a Cornucopia Community Advocates affiliate offering non-profit deduction status for donations to our events. We are seeking donations to cover mask making material costs for children and others who cannot afford them. If you are interested in donating or in reserving a place to make a Climate Care mask on November 21st, from 9am-4pm at the HUB, please contact 284-4021.