Sedona AZ (October 12, 2015) – On Thursday, October 22nd, at 6:30 PM, The Inspiration of Sedona, will show the final part 9 of James Cameron's, Emmy award-winning, nine-part "Years of Living Dangerously" documentary series, and then discuss the issues that the series raises.
This groundbreaking event series explores the human impact of climate change. Along with its supporting website, www.yearsoflivingdangerously.com, it represents a milestone in raising awareness about climate change and global warming, and what we can do. After each video showing, there will be an opportunity to share about how to make a difference in our individual lives, businesses, communities, and beyond, and to support and inspire each other in personal and social change.
From the damage wrought by Hurricane Sandy to the upheaval caused by drought in the Middle East, YEARS OF LIVING DANGEROUSLY combines blockbuster storytelling with the reporting expertise of Hollywood's brightest stars and today's most respected journalists. Part 9 of the series is called "Moving A Mountain." In this final ninth episode, Michael C. Hall concludes his journey to the low-lying country of Bangladesh, where rising seas are expected to ultimately submerge 17% of the nation. Conservationist M. Sanjayan returns to further question some of the world's top climate scientists as they collect key data unlocking the past and future of our planet's changing climate. His destination: Tupungatito, the northernmost historically active stratovolcano in the southern Andes. Finally, Pulitzer Prize-winner Thomas L. Friedman concludes the series with a discussion of global climate change with President Barack Obama.
The Inspiration of Sedona meets on the 2nd and 4th Thursdays of each month. It is an open, egalitarian, community-building group, where people with enthusiasm for positive world change can collectively come together to create a new level of community based on connection, partnership, and sustainability. (that strives to work together collectively for the betterment of ourselves, our communities, and the world.) Its current format involves showing inspiring and personally empowering documentaries about the social and environmental issues we're collectively facing, followed by interactive discussion about what actions and changes we can and need to make in our lives.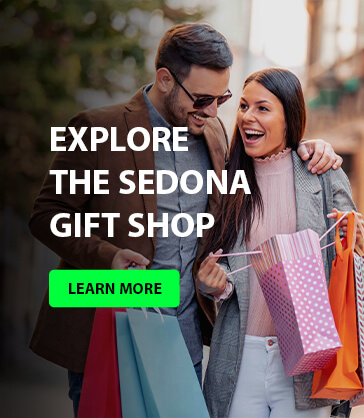 Select group participants will be part of Q & A discussions after the 4pm and 7pm, one-day-only premiere showings of "This Changes Everything," at the Sedona Mary D Fisher theater on 10/20. This powerful new film, based on Naomi Klein's book about the climate crisis, aims to empower its audience, instead of trying to scare them into action. http://www.sedonafilmfestival.org
Inspiration of Sedona is presently in the process of organizing local events that community members can get involved with to raise awareness about climate change related issues. These Climate Care Awareness events will be in conjunction with the planned global actions that will take place surrounding the upcoming December Paris Climate Summit between November 28th and December 12th. Interested individuals and groups who want to be involved are invited to participate, and can send email inquiries to climatecareawareness@gmail.com. Events are being planned around climate change related art, speakers, poetry, music, and more, including individuals and businesses involved in sustainability. For more info, see the events website at: www.climatecareawareness.org.
Please be a part of the inspiration by joining us on October 22nd, at 6:30 PM, downstairs at the Church of the Red Rocks, to watch Years of Living Dangerously and discover together ways to live lighter on our planet. For more info:
email: inspirationofsedona@gmail.com
Facebook: https://www.facebook.com/inspirationofsedona
The Inspiration of Sedona meets in the basement at the Church of the Red Rocks, 54 Bowstring Drive, Sedona. (Turn Right into the church parking lot and then turn right again at the first driveway, and park in the small parking lot opposite the double doors to the basement, or in the upper parking lot if full.)